Posted by Colleen on 16th Apr 2021
Watching her daughter walk down the aisle will be emotional for mom. Whether she is the one who is helping the bride with every detail or she is enjoying a view from the sidelines watching her plan her wedding day, you will want to make the mother of the bride feel special and appreciated on the wedding day.
If you are the bride, the morning of your wedding is a great time to give your mom a special gift that is both beautiful and memorable. A mother of the bride handkerchief is a lovely keepsake that she will be able to hold onto for years to come as a memory from your wedding. As the bride, you can think about writing a personal note to your mom, an inside joke that will make her laugh or using our embroidered handwriting service to create a truly memorable experience for the morning-of.
Each lady's handkerchief comes with the happy tear poem written by my own mom who gave me my first handkerchief. It reminds you to keep the handkerchief through the years for all those happy tear moments.
If you are a good friend or family member of the mother of the bride, it is a lovely gesture to give her a happy tear handkerchief or monogrammed handkerchief to have on stand-by for her daughter's wedding. You never know when that teary moment may happen.
Wedding handkerchiefs are our thing! You will be proud to gift the handkerchiefs made by The Handkerchief Shop. We cut each one from 100% cotton fabric. Embroidery is laid out by an actual person and sewn in one of the many embroidery thread colors that we offer. Lastly your handkerchief is given the final steaming and detail snips before packaging it up for shipping.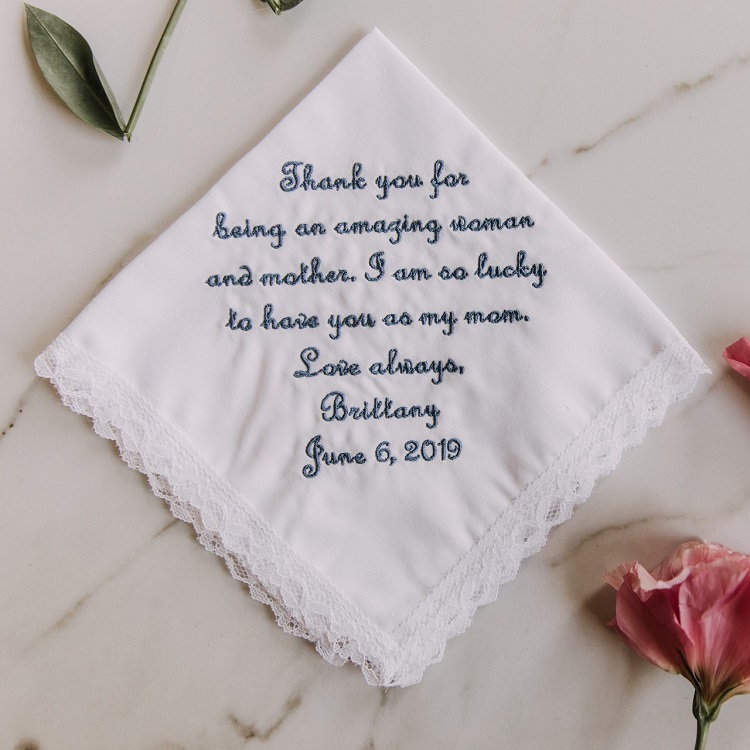 Start creating a special keepsake handkerchief for the mother of the bride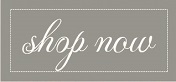 Related Products:
Father of the Bride Handkerchief
Mother of the Groom Handkerchief