Posted by Colleen on 16th Jan 2017
Pantone announced late last year that Greenery is the new color of the year for 2017. Since then I have been inspired by all the fresh new ways that shades of green are being incorporated into wedding planning. Greenery is seen as a refreshing and revitalizing shade as well as a symbolic color of new beginnings. It is also a surprisingly versatile shade that is relevant to all four seasons and it acts as a neutral for many wedding color palettes. Today I am sharing some ways that The Handkerchief Shop is incorporating Greenery into handkerchief design and customization. Also see some of my favorite ways that the color of the year is being incorporated into wedding day details. Have fun "going green"!
To see more Greenery inspired wedding details, follow my Pinterest board Greenery Nature Inspired Wedding.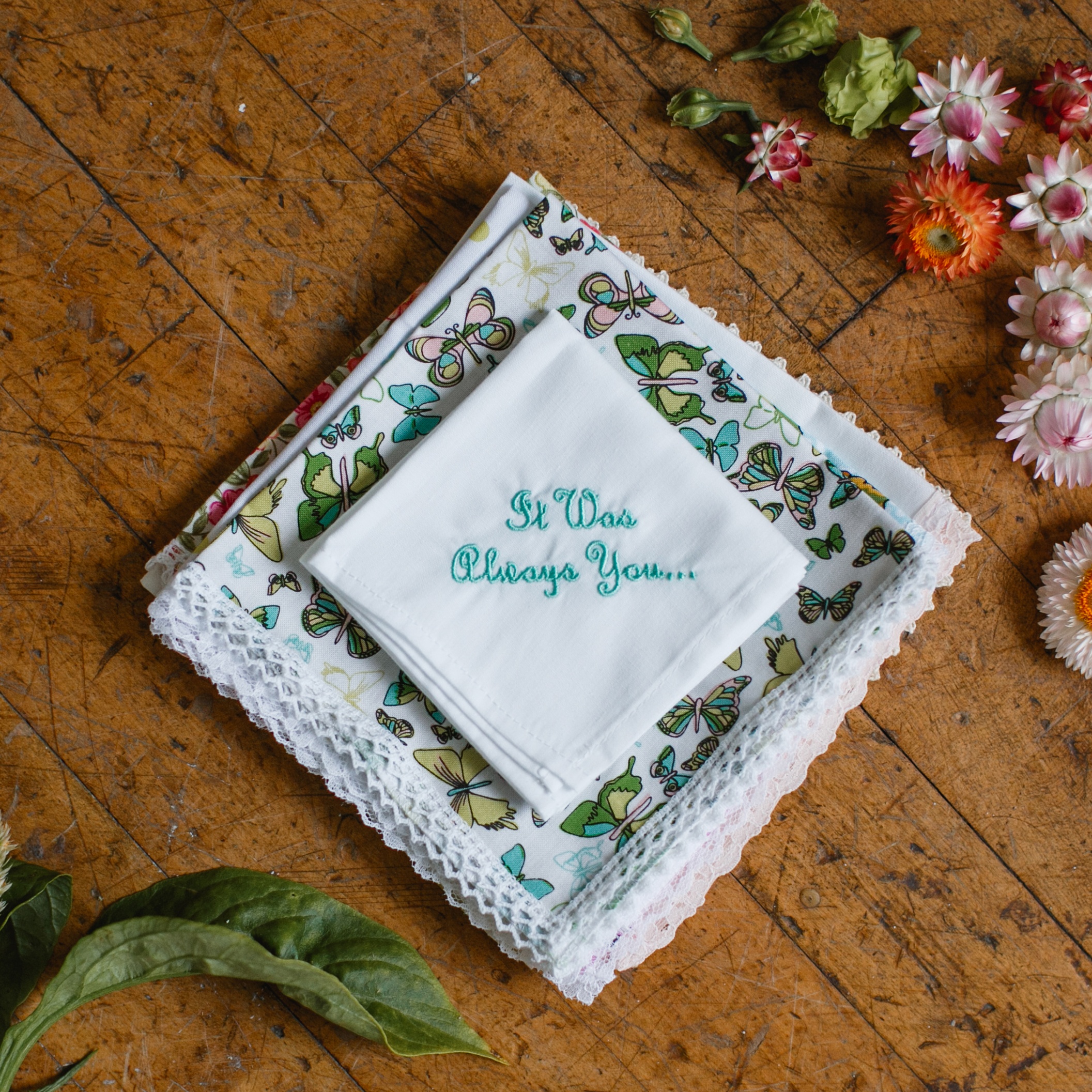 {Photo cred: Love Me Do Photography | Handkerchiefs by The Handkerchief Shop}
{ Photo cred: Docuvitae Photography via CrazyForUs.com}