Posted by Colleen on 24th Nov 2014
Congratulations to Kelli G for being the winner of our 1st-ever Pinterest Wedding Handkerchief Contest! Kelli created a beautiful Pinterest board titled Wedding Day Details and added 15 items that are inspiring her big day...including 3 Happy Hanky wedding handkerchiefs! For that, Kelli wins a $100 gift certificate to The Handkerchief Shop to use on Happy Hankies or Hanks!
See Kelli's inspiration below. And if you are not already following The Handkerchief Shop on Pinterest, click here to see what is inspiring us.
P.S. Sorry I'm a little late posting the winner :o)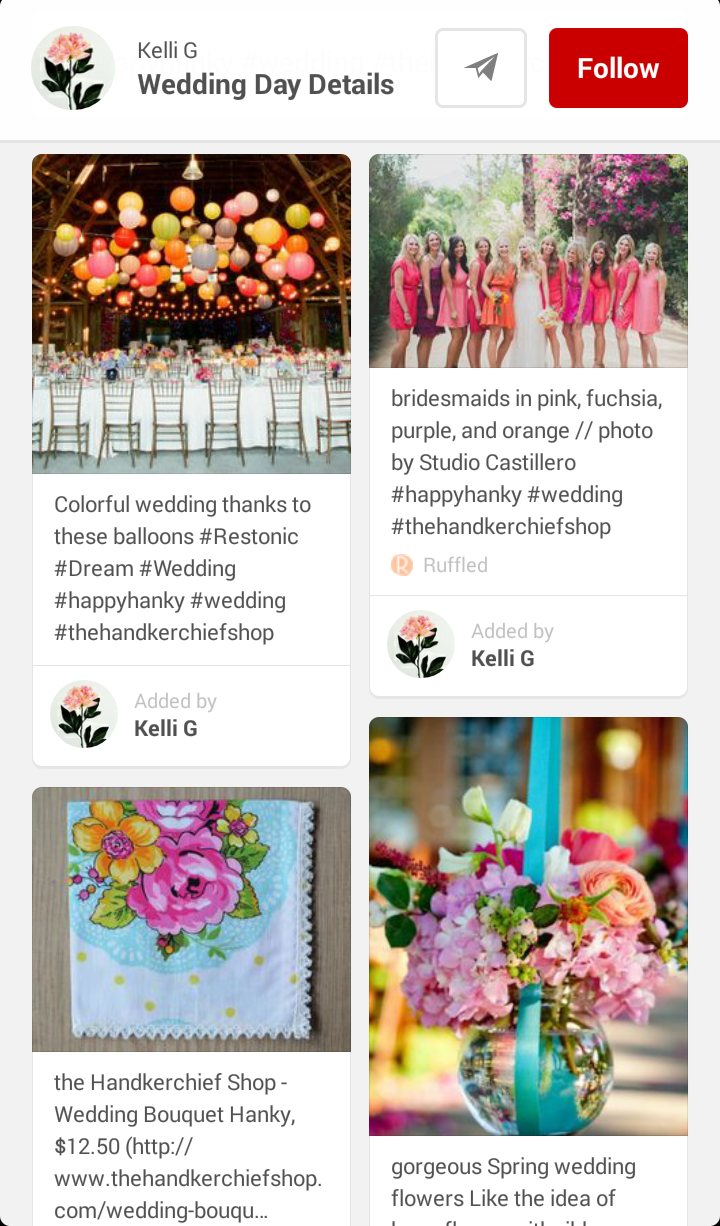 {See official rules for the Pinterest contest}