Posted by Colleen on 19th Mar 2015
Our goal at The Handkerchief Shop is to provide you with lovely (or handsome!) quality American-made handkerchiefs that are both a little whimsical and very practical. I am constantly collecting inspiration for Happy Hanky and The Hank collections. The Happy Hanky collection, in particular, is designed with happy wedding tears in mind. When I am selecting handkerchief colors and prints, I am especially interested in the upcoming season's bridal colors and color palettes that brides & grooms are selecting for their special day. If you follow The Handkerchief Shop on Pinterest, you'll find a lot of color inspiration on our Bridal Party Colors board where we pin from all different inspiring resources including various blogs. One of my favorite inspirational wedding blogs is WeddingChicks.com. They do a beautiful job highlighting real weddings and showcasing how creative one can be in selecting their color palette. The Wedding Chicks featured one of my all time favorite color combinations below in a post that can be seen here. The pink, gold and green hues can be found all over weddings this Spring/ Summer season and is inspiration for the 2015 Happy Hanky collection.
Guys, don't feel left out! A white Hank can be embroidered in pink, gold or green to match your bride's Happy Hanky handkerchief for the ultimate His & Her hanky package.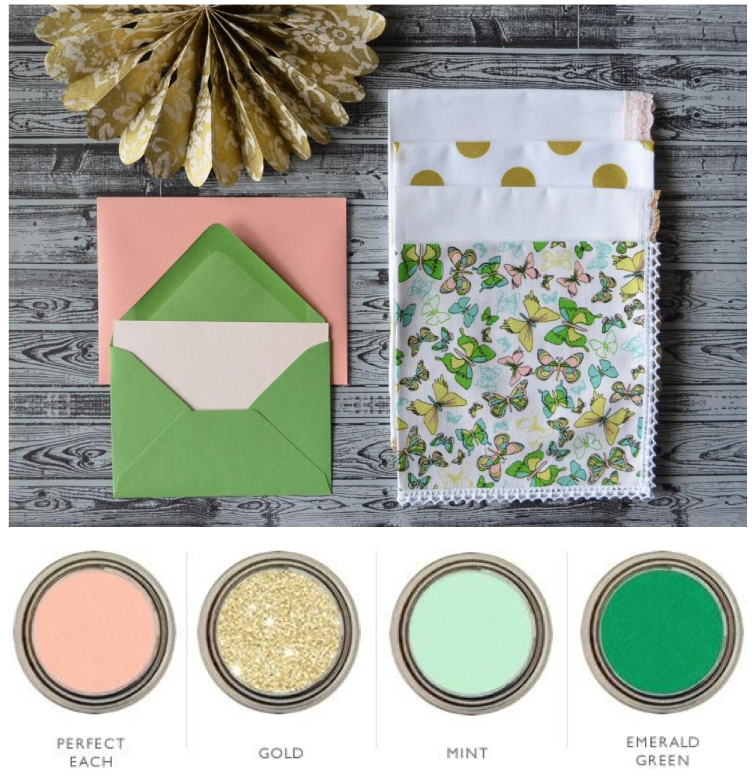 {Color palette from WeddingChicks.com}