Posted by Colleen on 22nd Apr 2015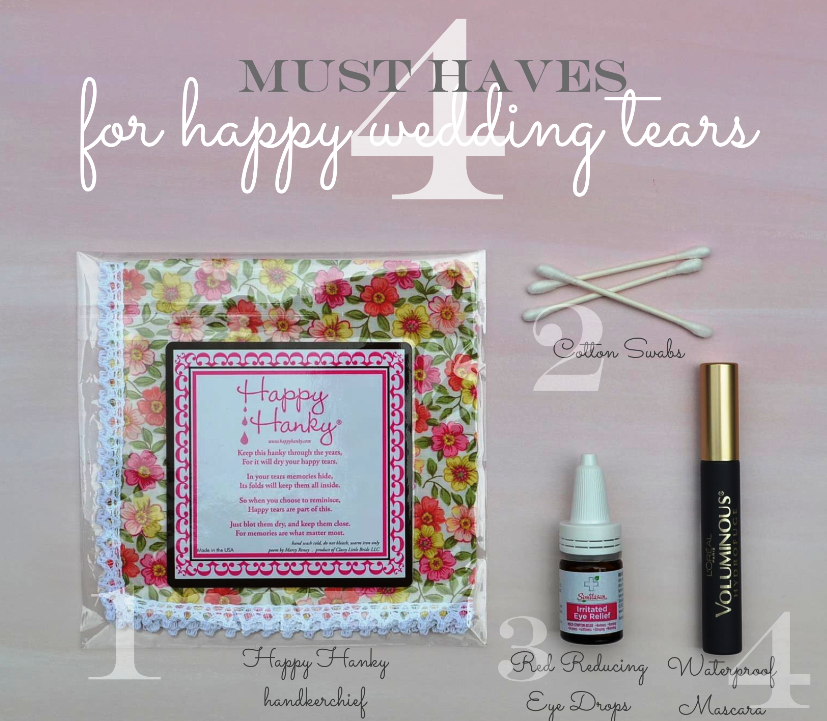 Wedding season is fast approaching! I read a fun fact today that 79 million people will be attending a wedding this year. That's a lot of happy tears being shed for a lot of wonderful couples! (I cry at every wedding I attend.) I thought what better way to prepare for your wedding hopping this season than to share four must-haves that will leave you looking fresh-eyed even after a few tears. No ugly crying here!
1. Happy Hanky (um, of course!): a Happy Hanky handkerchief is the quintessential happy tear accessory. Tuck one in your handbag and look great while blotting those tiny tears of joy.
2. Cotton Swabs: to clean up any makeup smudges under your eyes.
3. Red Reducing Eye Drops: if you think you might do some serious crying, eye drops are important. I like the all natural ones by Similasan.
4. Waterproof Mascara: everyone has their favorites but one I swear by is L'Oreal Voluminous.