Posted by Colleen on 13th Nov 2015
Wow I can't believe it is Friday already! The holidays are fast approaching and I already feel life's pace starting to pick up. We have been working diligently to bring you some great new handkerchief styles just in time for holiday gift-giving. We recently introduced two new trio packs of Hanks for men that will compliment any dapper guy's wardrobe for the Fall/ Winter. The Handkerchief Shop is also excited about a new collaboration with RokstarPipes.com. This new handkerchief style will be perfect for that gentleman with an edge. I posted a sneak peek video of the fabric being cut on Instagram and Facebook earlier this week. I can't wait to share the finished product with you!
We did not forget about all of the winter weddings that will be coming up as well! Check back soon for two new wedding Happy Hanky styles.
In addition to all those exciting tidbits, we also managed to squeeze in a mini photo shoot of me with some of my favorite Happy Hankies!
I hope you all have a fabulous weekend!
PS I didn't forget about our Handkerchief Craft Series, I will be posting another fun craft next week :o) In the meantime, please check out our Pinterest board, Handkerchief Crafts.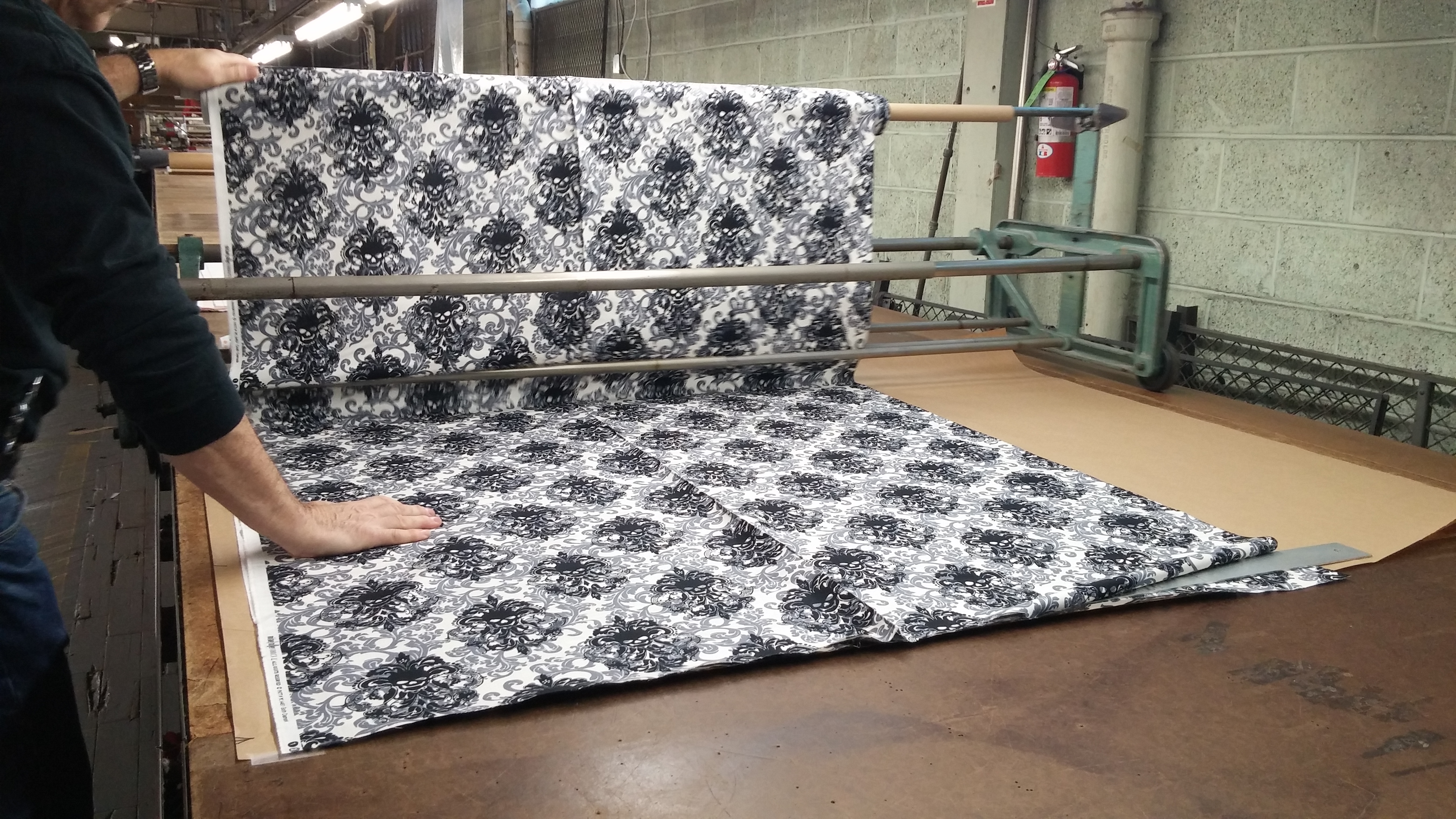 {New Hank fabric being laid out and cut}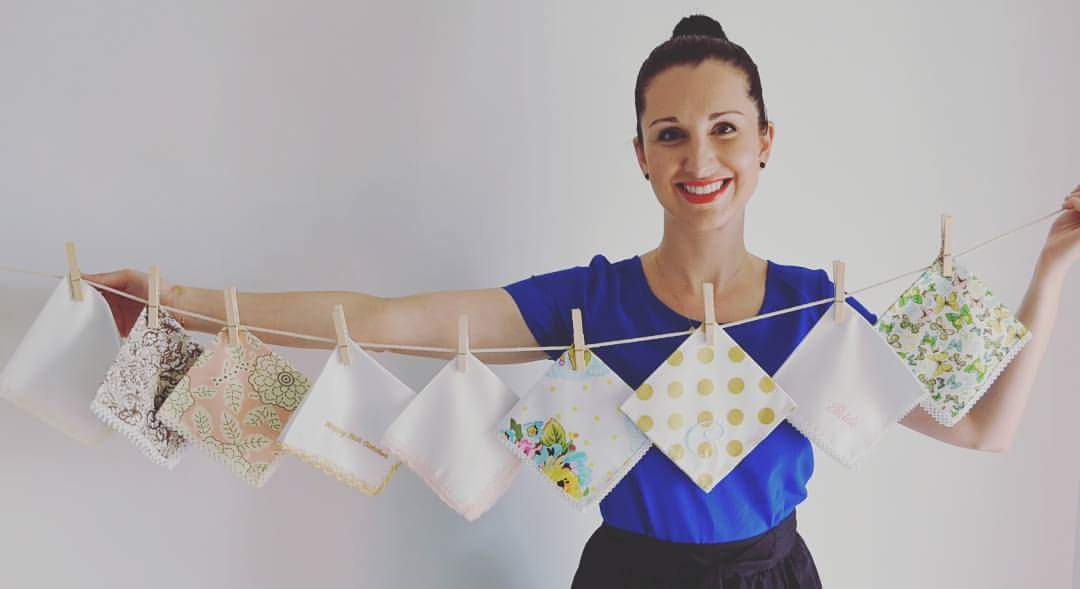 {picture of me from our recent photo shoot}