Posted by Colleen on 24th Oct 2018
The woman who laughs with you, cries with you, cheers for you, talks with you, supports you and will be watching you say "I do". Your mom, whether she is the mother of the bride or mother of the groom, is sure to shed a happy, reminiscent tear as you celebrate another milestone in your life. An embroidered handkerchief is a keepsake for her to treasure long after wedding. As you think of ways to show gratitude to the important lady in your life, this is a great time to tell your mom how much you appreciate her.
Personalize any one of our mother of the bride handkerchiefs or mother of the groom handkerchiefs with your name and wedding date. Each one has a heartfelt message for your mom. If you do not see a message that is exactly what you want to say, customize your own handkerchief by selecting a handkerchief style and embroidering it with a custom message of your very own.
Have fun creating your keepsake!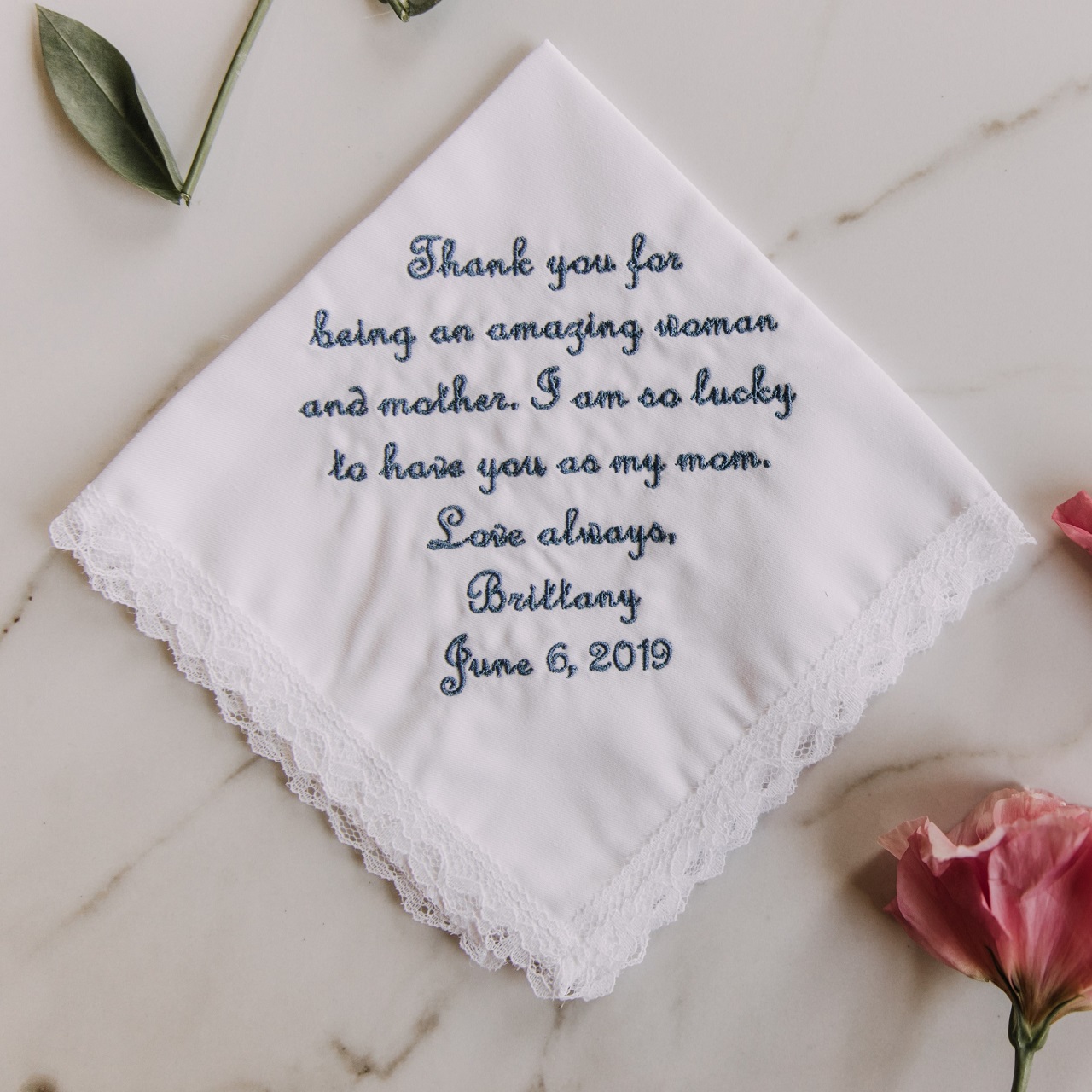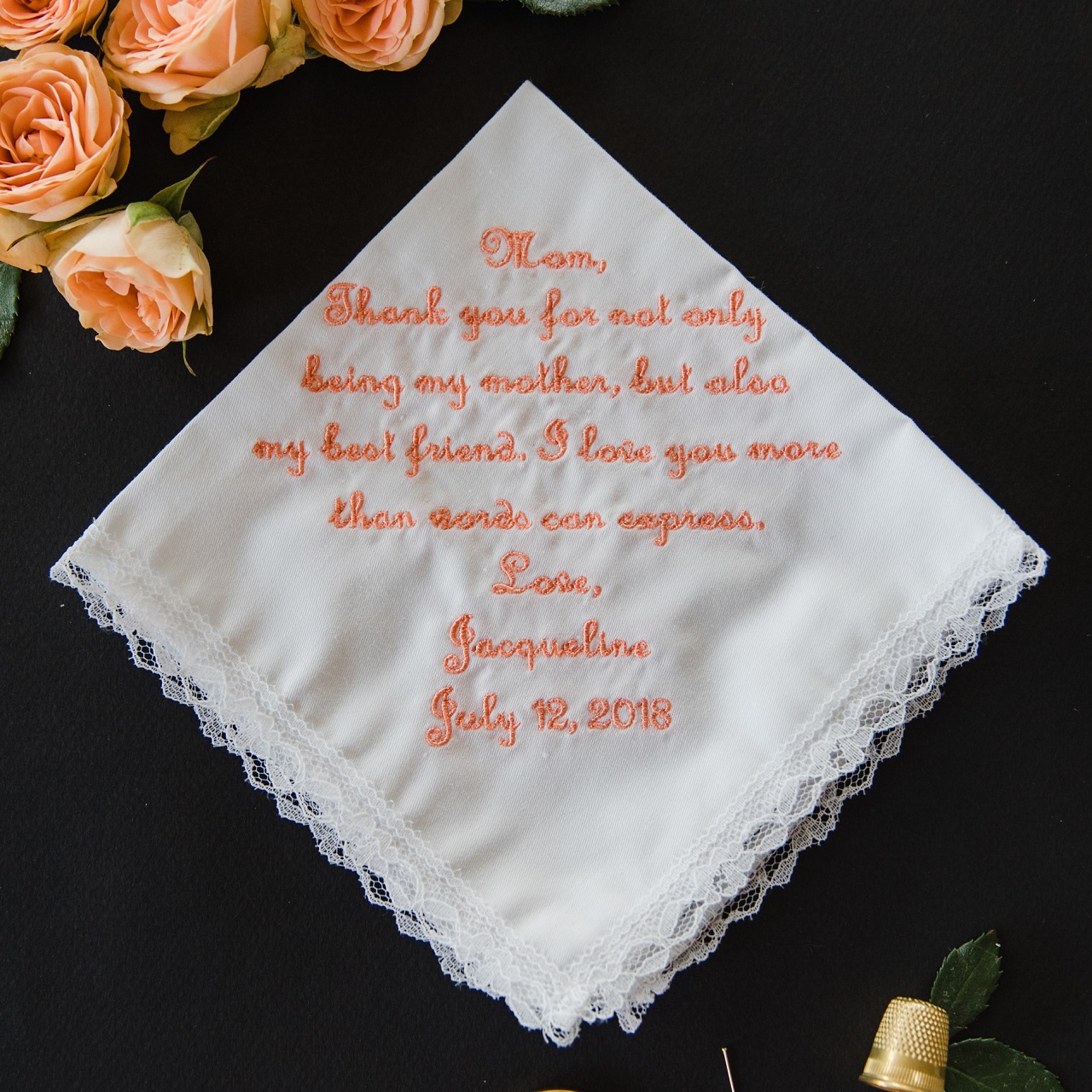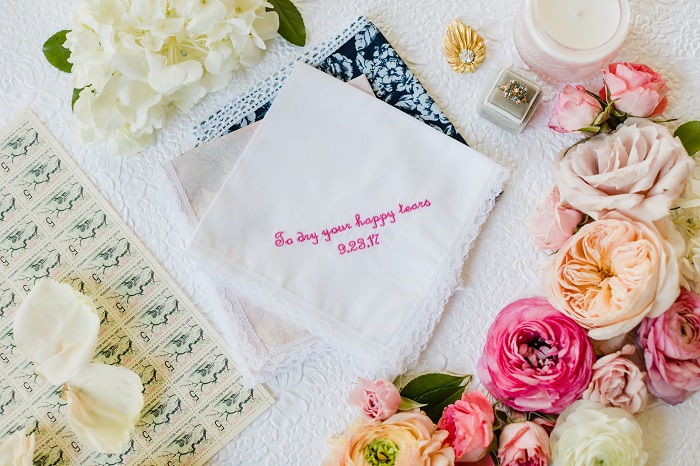 {Photography | Love Me Do Photography}