Posted by Colleen on 6th Mar 2019
Your mom was your first best friend. The two of you laughed, cried, fought, listened, talked, grew and shared so many special memories. Now your wedding day has come and like a lot of mother's of the bride, your mom will be reminiscing about all the fun that the two of you shared together as you grew up. So it is inevitable that a happy tear or two (or a lot) may fall on such a special day.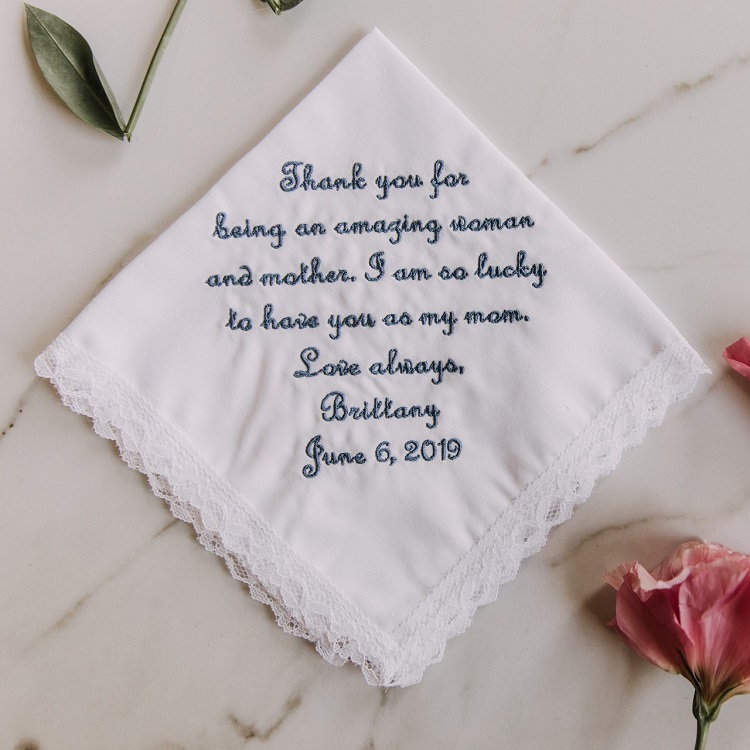 Mother of the Bride Handkerchief
Giving the mother of the bride a handkerchief for those happy tears will allow her to blot them and keep them close. So many memories hide in those happy tears. Embroidering a message on her handkerchief makes it even more special and instantly makes it a keepsake that she will treasure forever. I love embroidering messages because embroidery lasts long after pen has faded on paper. You can choose an embroidery thread color that matches your mom's dress, one that represents her favorite color or even more than matches your wedding color palette.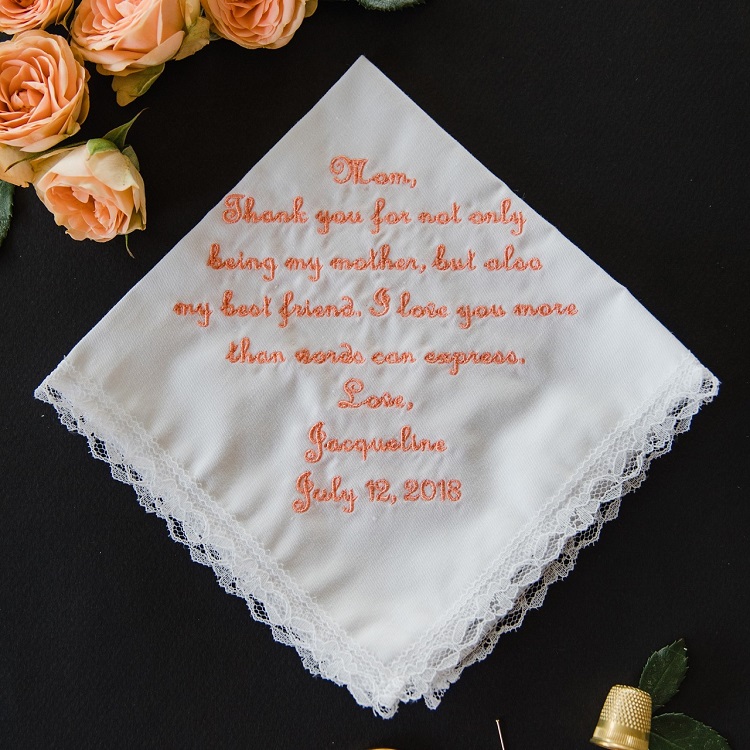 Creating Your Mom's handkerchief
My mother of the bride handkerchiefs are special to me. I write or choose each wedding message as if I was giving it to my own mom. These are just some lovely examples of the mother of the bride handkerchiefs that you can find at The Handkerchief Shop. What makes the mother of the bride handkerchiefs even more special, is the happy tear poem that can be found on the back of the packaging. My mom wrote this poem for me and I love sharing it with each ladies handkerchief. All of my mother of the bride handkerchiefs are 100% cotton with beautiful lace. You can personalize a message with your name and date or you can select any handkerchief of your choice and fully customize a message of your very own. Enjoy creating a keepsake for your mom!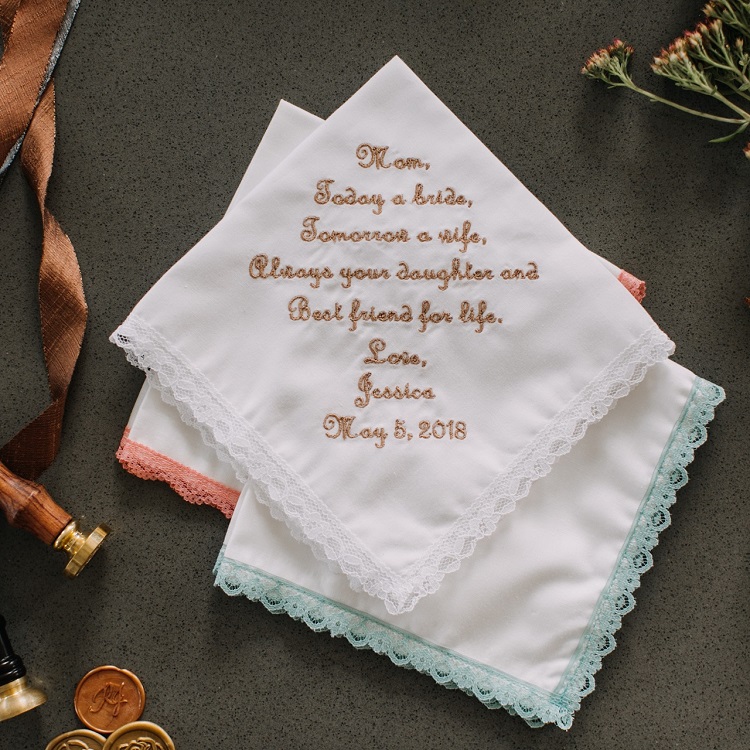 {Photography | Love Me Do Photography}