Posted by Colleen on 17th May 2016
As we settle into wedding season, we are also reminded that Father's Day is right around the corner! We have been adding new men's handkerchief styles to The Handkerchief Shop just in time for you to surprise dad on his special day with a set of personalized or monogrammed handkerchiefs. This is your chance to show dear ol' dad just how creative you can be! Embroider an inside joke that the two of you share, his favorite movie line or a sweet message that will make him think of you every time he puts the handkerchief in his pocket. If you think he will prefer a classic monogram, we have several popular embroidered monogram options to choose from.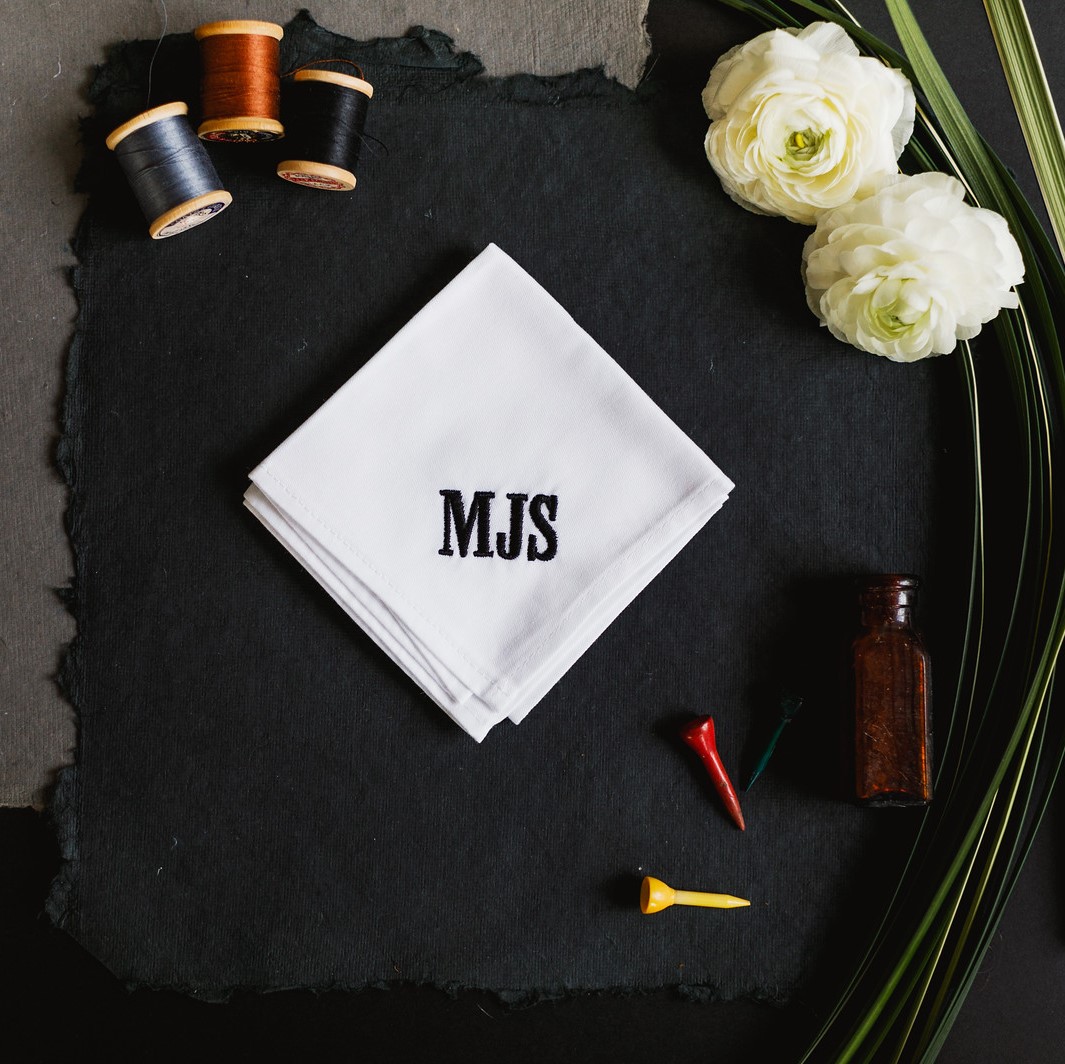 Monogrammed Handkerchiefs
Monograms make everything a little extra special. Dad will love receiving handkerchiefs with his monogram on them. You can embroider 1, 2 or 3 initials. For a monogram where the letters are all the same size, you will need to enter his initials in the order of first, middle, last. In a monogram style where the center letter is larger, like in the example below, the center letter represents the last name. In this case you would enter the initials first, last, middle. On The Handkerchief Shop, it is important to remember the order in which you enter your initials will be the order in which they are embroidered. If you are unsure, please reference my Monogram Etiquette Guide or send an email. I am happy to help.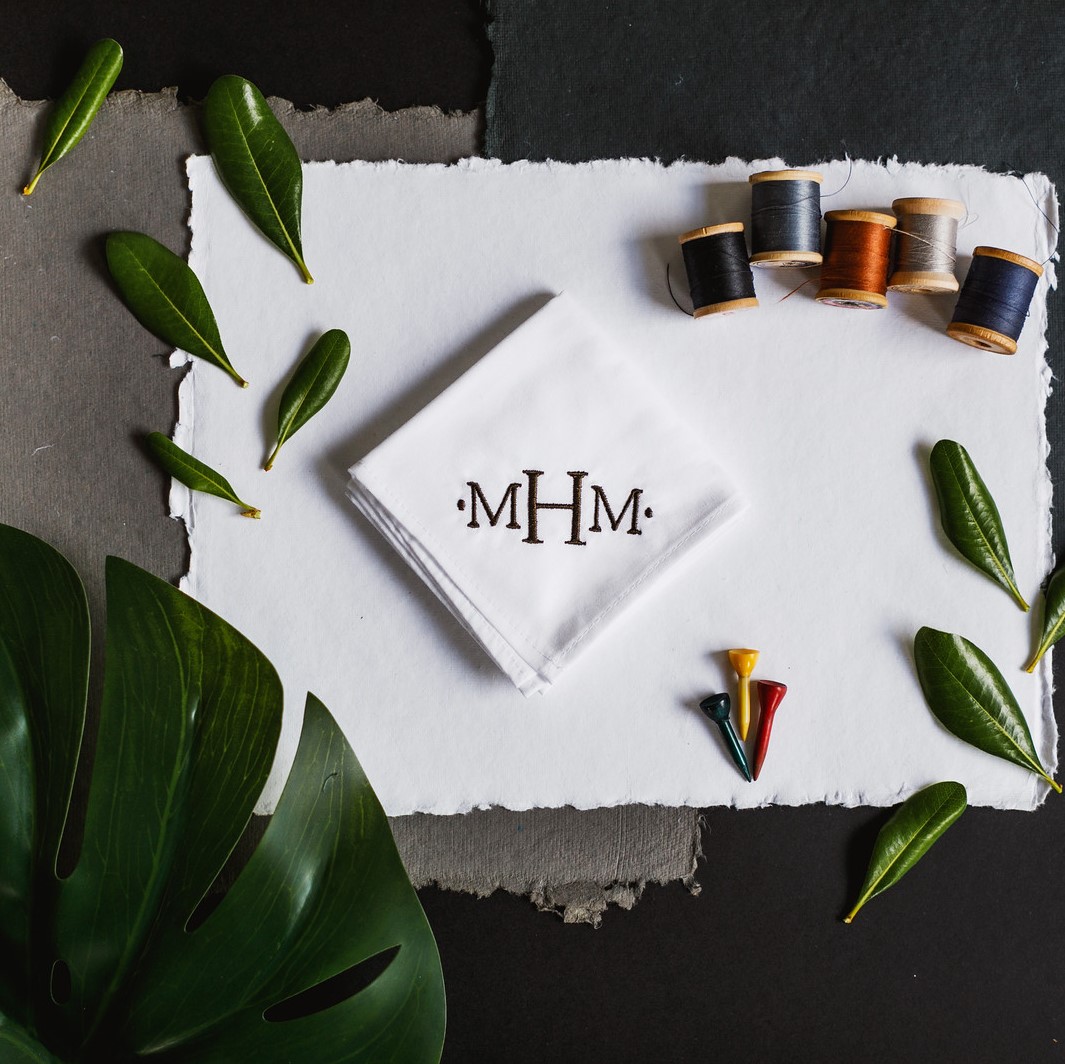 Personalized Handkerchiefs for Dad
Personalizing your handkerchief with a message makes it an instant keepsake and something your dad will hold onto forever. Pick any one of the men's Hank styles and embroider a message up to 130 characters. Pick a thread color that you think your dad will like or one that matches the Hank. The smaller the message, the tighter it will fit in the corner of the handkerchief. This is your chance to create something fun and memorable, so enjoy the process.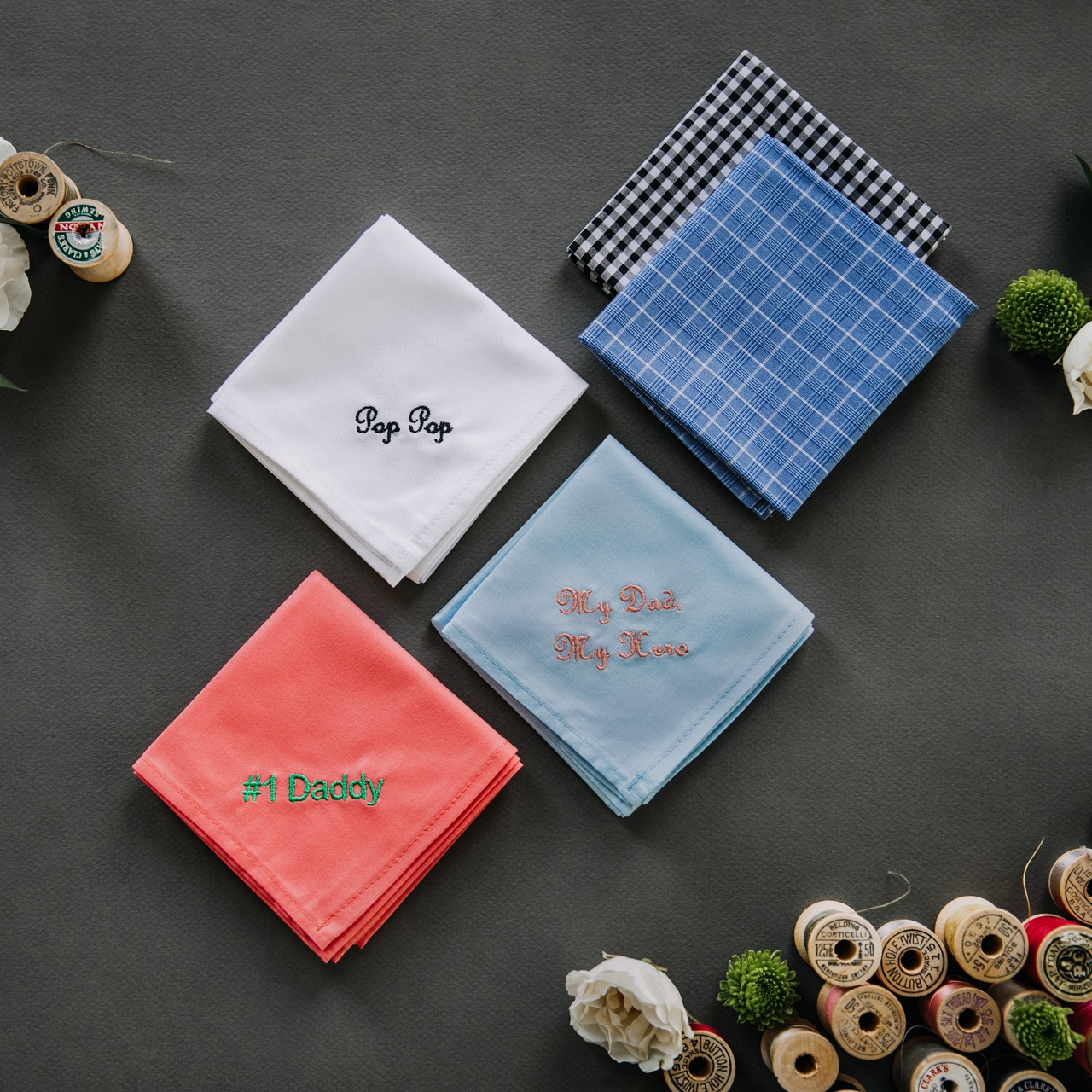 Dad Becoming Father of the Bride
If your dad is soon to be a Father of the Bride, why not surprise him with a happy tear handkerchief for Father's Day that he can carry with him on your wedding day. He will be so glad to have a handkerchief tucked in his back pocket on the day he walks you down the aisle. Personalize it with a sweet message of love or gratitude for the added special touch.