Posted by Colleen on 16th Mar 2017
I love monograms! It is amazing how an embroidered monogram can take something from plain to unique with just one to three letters. Whether it be a gift for someone else or something purchased for your own use, a monogram shows that you took the extra step to make the item special. The Handkerchief Shop offers a variety of monogrammed handkerchief options. Below are some lovely examples of men's and women's handkerchiefs embroidered with some of our monogram options. Have fun creating your own monogrammed handkerchief by visiting Happy Hankies for Her or Hanks for Him. Select a handkerchief style that you like and choose a monogram and thread color for your embroidery. Enjoy creating your own monogrammed item!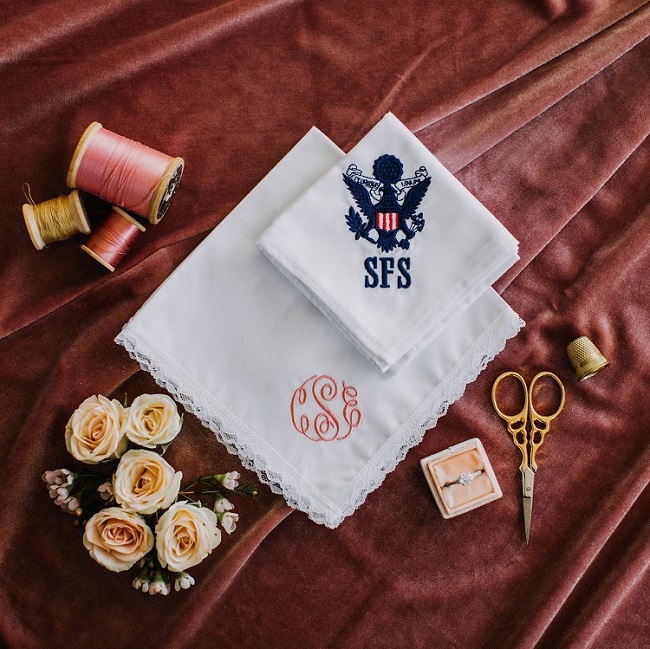 What Order Do I Enter My Initials?
On TheHandkerchiefShop.com, the order in which you enter your initials, is the order in which they will be embroidered for your monogram. The actual order of initials depends on the type of monogram that you are embroidering, the number of letters in the monogram style and who the handkerchief recipient will be. The simple thing to remember is if the monogram style's letters are all the same size, the initials should be entered in the order of the name (JAS = Jane Ann Smith). If the monogram style has a larger center letter, then the initials should be entered first, last, middle (JSA = Jane Ann Smith). To help answer all your monogram etiquette questions, I put together a monogram guide which can be found here. The guide is based on the traditional monogram format but you can mix it up and use any order or style that you want!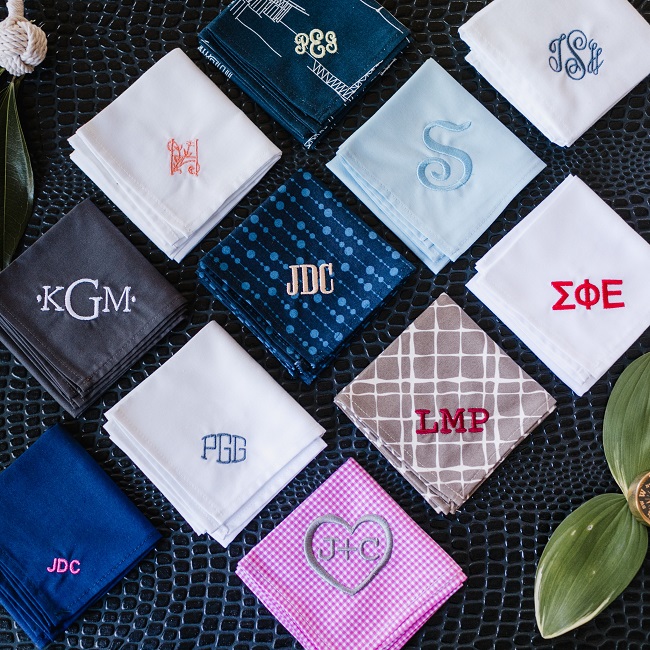 What if I Have a Custom Monogram or Crest that I Would Like to Embroider?
I love custom monograms! Whether it be a monogram that was designed for your wedding day or a crest with your family's initial, it will look fabulous after we digitize it and embroider it on a handkerchief. There are so many ways to get fancy here! Embroidering a unique design on your handkerchiefs makes an amazing gift or favor for a special day. If you are interested in having a custom design embroidered on handkerchiefs, please reach out. I would love to hear from you!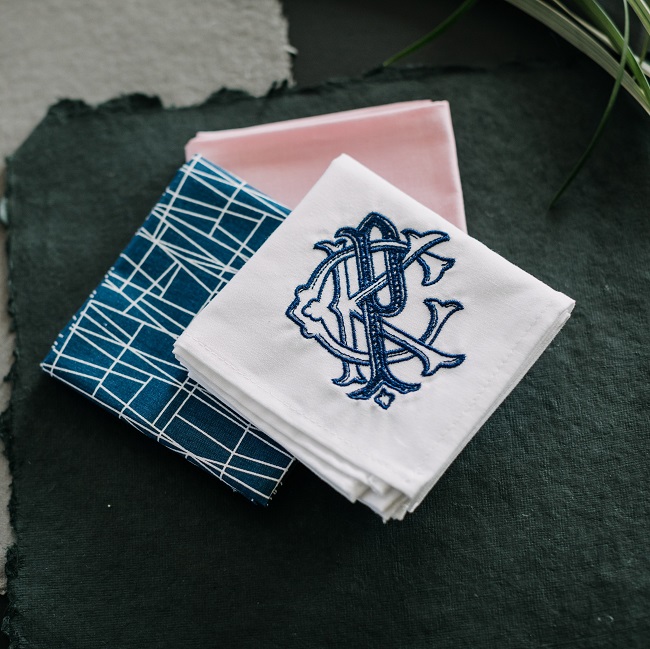 {Photography | Love Me Do Photography}