Posted by Colleen on 1st Feb 2023
I feel like Valentine's Day breaks up the cold, dark winter months. It gives us a reason to make a special meal, get a few little thinking-of-you gifts and to hang some hearts in our house. Valentine's Day does not need to be extravagant to feel special though. In this month's letter to you, I thought I would share some things that I do to make Valentine's Day sweet and cozy without going overboard:
1. Plan a special meal at home. Whether you are sharing the day with your partner, friends, family or kiddos, you have to eat anyway, right? I usually make a new recipe or a favorite dish.
2. Make or pick up a special dessert. Grocery stores have all kinds of special Valentine's treats in their bakery department this time of year. When I don't have time to make my "famous" chocolate chip cookies, I'll pick up something heart-shaped from the bakery.
3. Hang a little heart garland or banner over the kitchen table or your gathering place in your home to make it feel different.
4. Set a small $ limit for thoughtful gifts, say $30. To help you with your thoughtful gift and to stay on budget, I am offering a 10% discount on thehandkerchiefshop.com (use code JUSTFORYOU). For my local Medford, NJ customers, drop off any shirt in our drop box for a cuff monogram or 12 letter name or phrase for only $15! Yes, you can go get an inexpensive shirt from Target and we can customize it for you with embroidery. Email me with your shirt request at colleen@thehandkerchiefshop.com and I am happy to help you make a memorable gift!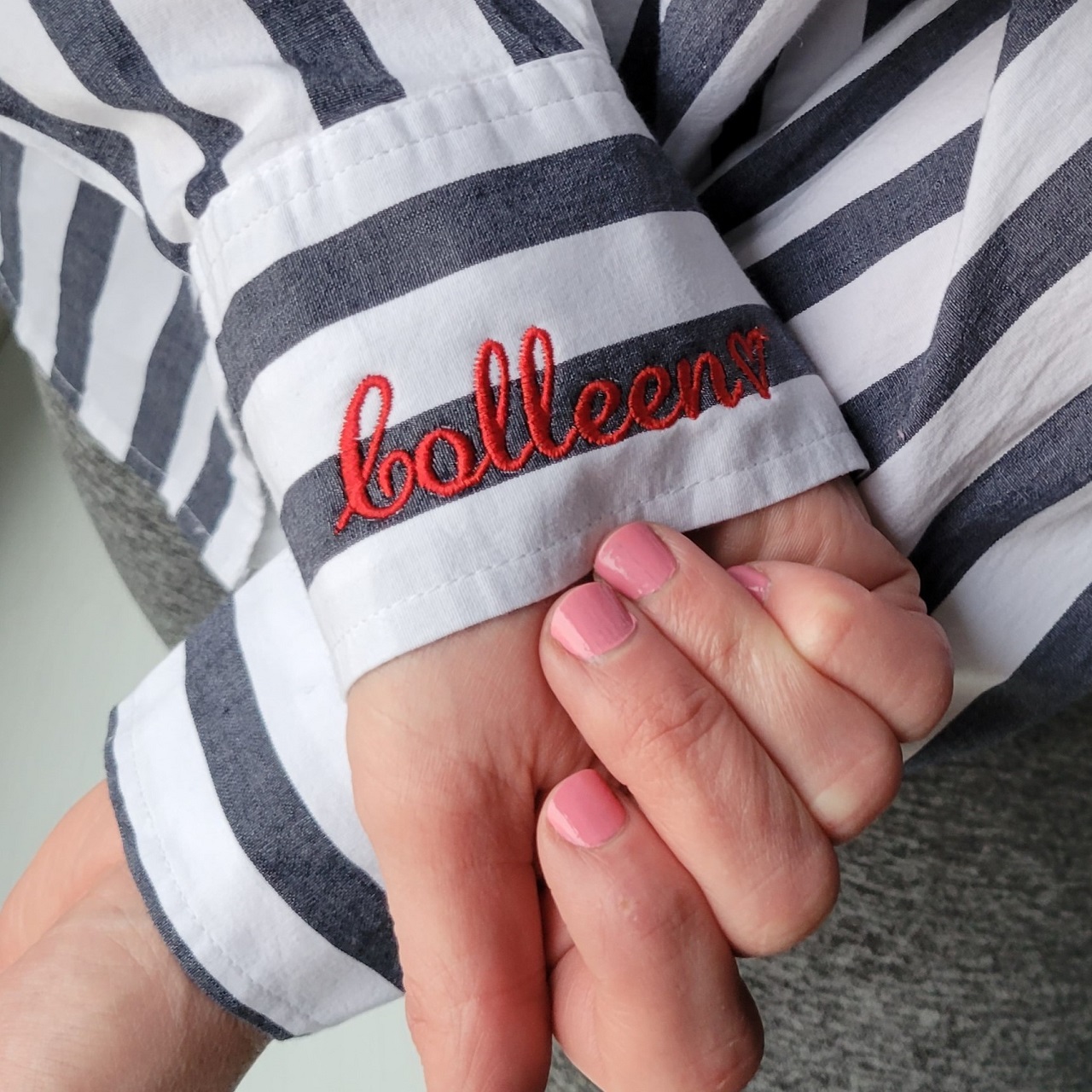 5. Get some of your loved one's favorite drugstore candy. I especially like doing this for the kids. Think Hershey Kisses, Gummy Lips, Reese's Hearts. Wrap them in a bag with ribbon or lace.
As always, please let me know if I can help you make something special.
Happy Valentine's Day!
xo
Colleen