Posted by Colleen on 12th Feb 2019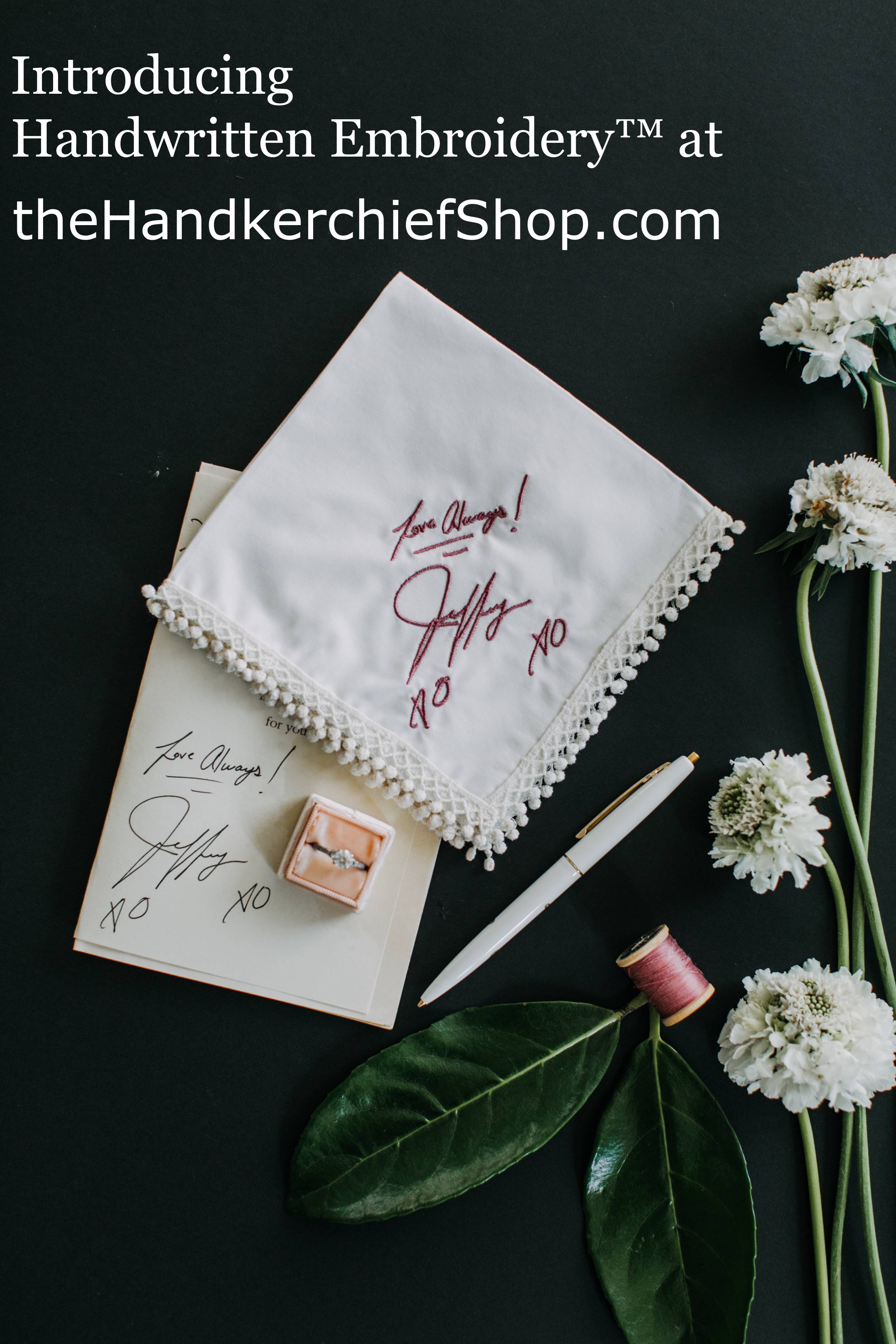 More permanent than paper. More permanent than pen.
I feel so happy to be introducing Handwritten Embroidery™ as an option for customization on my handkerchiefs.
Every person's handwriting is unique and recognizable to the ones they love. Whether it be a bride or groom's wedding note to his or her spose, the first card that your child wrote out with his or her small hands, or a message from your loved one who has passed on, so many memories are held in a handwritten note. I am now offering you the option to digitize handwriting to be embroidered on one of my handmade handkerchiefs. This is such a personal way to keep these memories and people with you every day.
I have done embroidered handwriting a few times for customers in the past and I loved it each time because I knew what meaning these notes had for the people they were gifting the handkerchief to. I am so happy to now be able to offer it to you as an option on thehandkerchiefshop.com. I hope you love it as much as I do.
Want to try Handwritten Embroidery for yourself? Email a picture of the handwritten message that you would like embroidered, along with the hanky style and thread color you would like to info@thehandkerchiefshop. com and I will respond to you with a custom quote. Most Handwritten Embroidery messages start at $48.95.
(This picture shows a card that my husband gave me 7 years ago for Valentine's Day. It was a keeper.)