Posted by Colleen on 22nd Sep 2015
This week, in our new Handkerchief Craft Series , I am sharing with you a super simple DIY gift that anyone on the receiving end will LOVE! I really love wine bags. They are perfect for dressing up a bottle of wine when going to a party and can really take a simple bottle of wine from looking like an afterthought to a thoughtful conversation starter.
I found this easy wine bag "tutorial" on Red Door Furniture Co's website. The wine bag is made from two large vintage hankies that are sewn together at the edges. If you do not have any vintage hankies, you can purchase one of our vintage handkerchief bundles here. Add a hand-stamped hang tag with some twine or ribbon for that little extra touch.
For more handkerchief craft ideas, please follow our new Pinterest board Handkerchief Craft Ideas.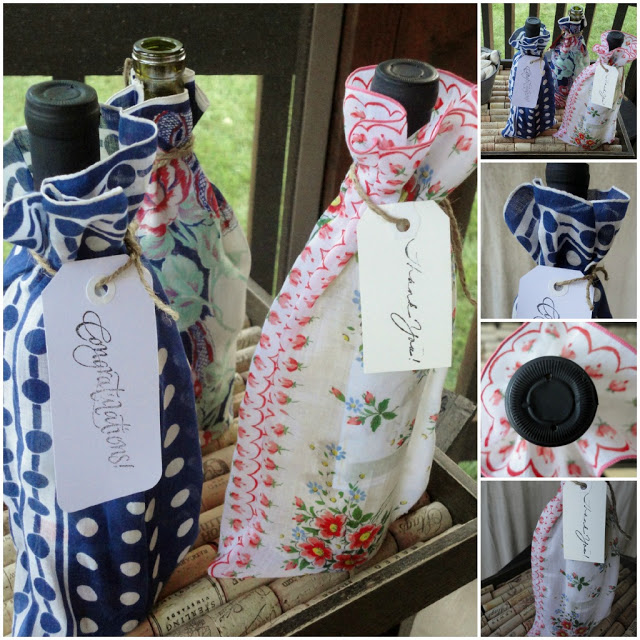 {Picture from Red Door Furniture Co}