Posted by Colleen on 22nd Nov 2022
Growing up, the holidays always filled me with a feeling of surprise and whimsy. I didn't know how the magic happened but the holidays had its own warm, incredible allure that left me with the feeling that anything was possible.As the official holiday rush kicks off this week, I am reminded to keep my eyes open for those magical moments with which life continues to surprise me and where I have the opportunity to surprise someone else.
This holiday season, in addition to free shipping, I wanted to surprise you by creating a little gift that will be sent with each purchase of $100 or more. I will be embroidering little linen pouches and tucking in a special chocolate treat from my favorite local chocolatier, Mecha Chocolates. I hope you love this bit of embroidered and edible magic with your order when it arrives on your doorstep. Please use promo code HOLIDAYGIFT when checking out so I can keep track of how many linen pouches to make ;o)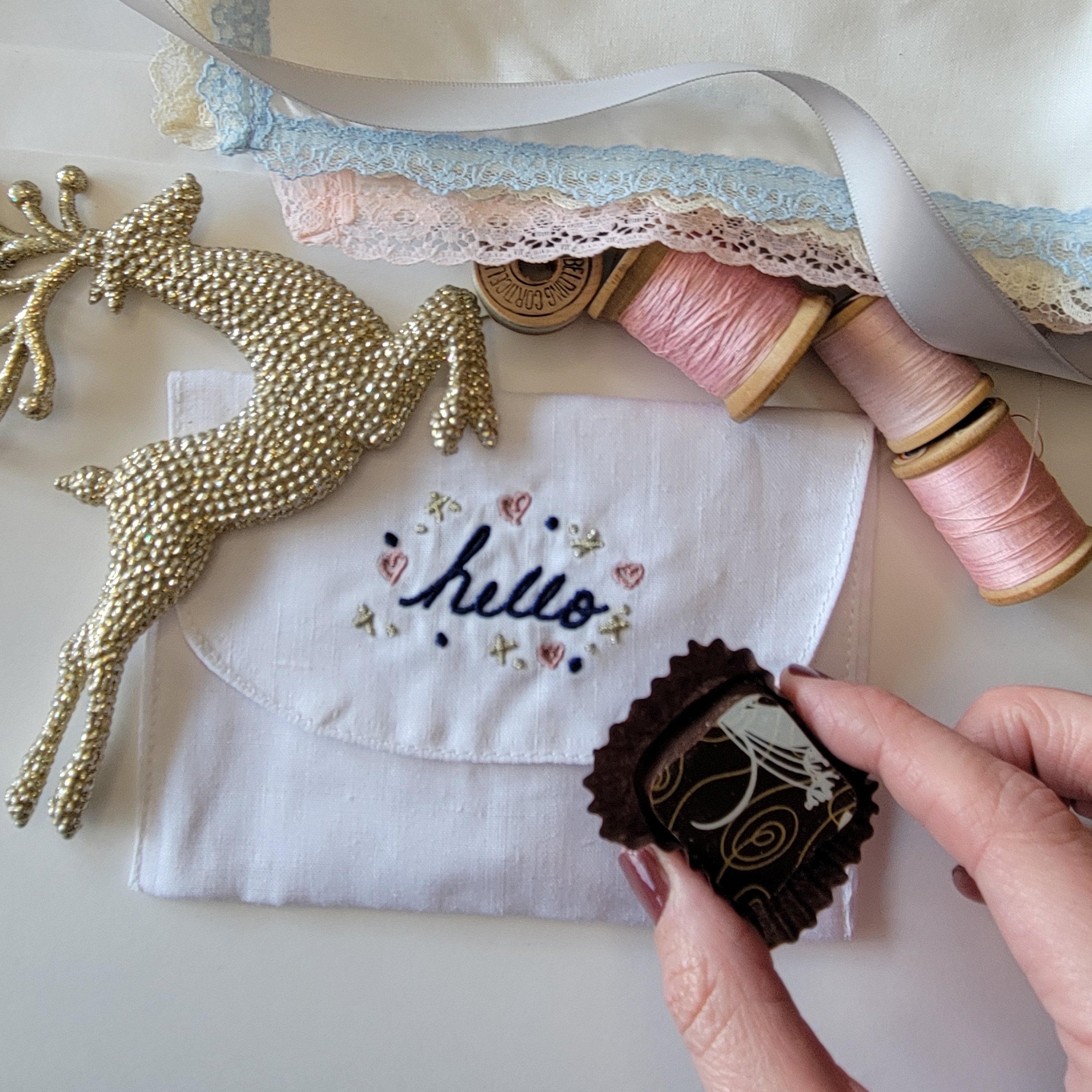 If you have any questions about creating the perfect monogrammed handkerchief or embroidered gift this year, please feel free to reach out. In the meantime, I will be sewing away while listening to Christmas music, sipping coffee & cocoa (add some cocoa to your coffee, it's delicious!) and getting excited for every order!
xoxo
Colleen
PS Just a reminder that The Handkerchief Shop will be donating a canned food item for every handkerchief purchased throughout the holiday season.