Posted by Colleen on 3rd May 2023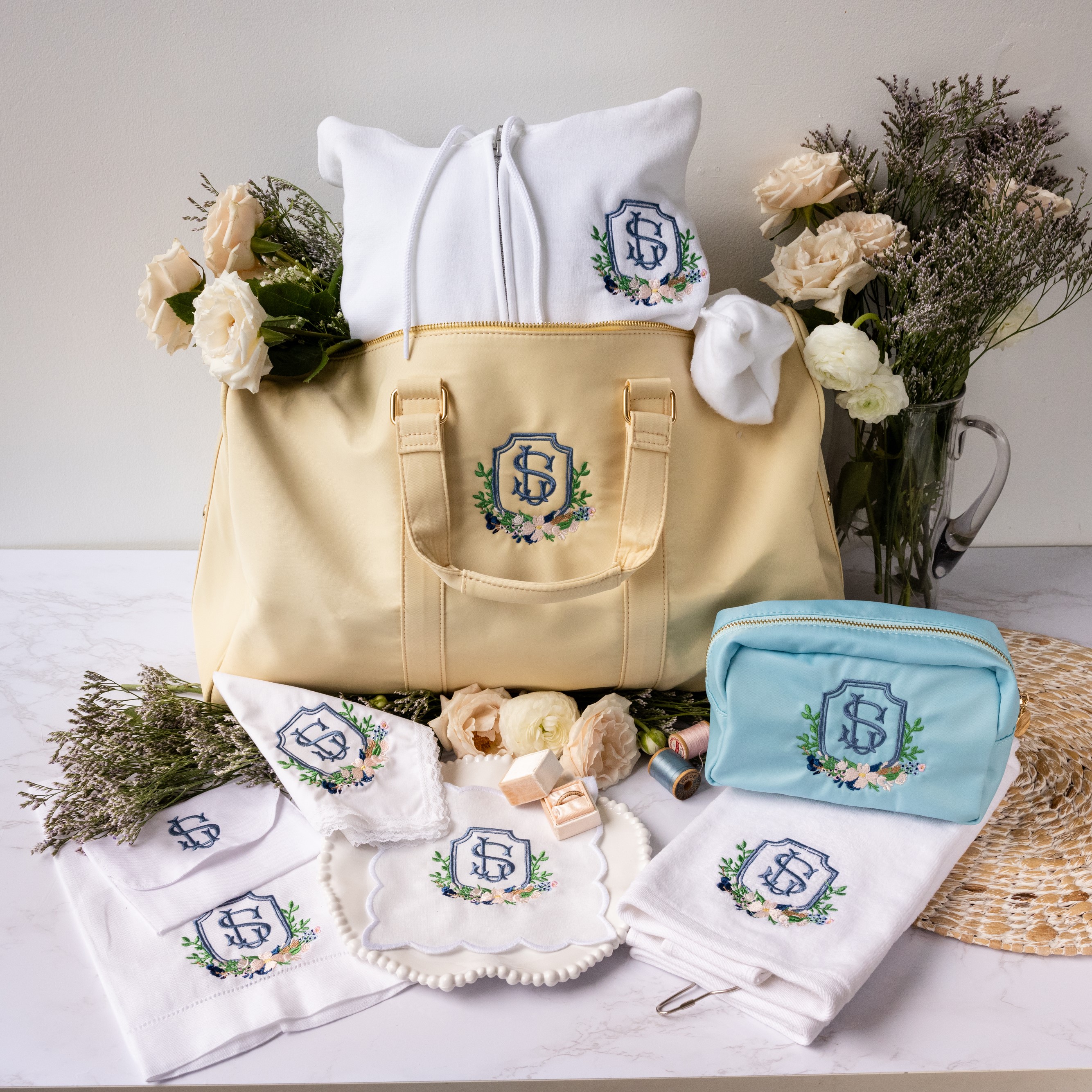 I have a lot of gratitude in my heart today and want to thank all of you who have supported me or my small business over the years.
I am so happy to announce the opening of my new showroom in Medford, NJ and the expanded offerings now available through The Handkerchief Shop. Whether you are hosting the party, going to the party or designing and planning the party, we are here to help you create all those bespoke embroidered gifts and event items that will be both beautiful and memorable.
The Handkerchief Shop brings you a thoughtful expertise that has been developed from years of making embroidered handkerchiefs and curating beautiful, quality gift options for our customers. I look forward to continuing to create quality embroidered items that you will be proud to gift and display.
Our expanded offerings are now available on TheHandkerchiefShop.com.
The Handkerchief Shop showroom is by appointment only. To set up an appointment to place an order with us, please email info@thehandkerchiefshop.com with details about your project and we are happy to help you.
Cheers!
xo
Colleen