Posted by Colleen on 20th Oct 2022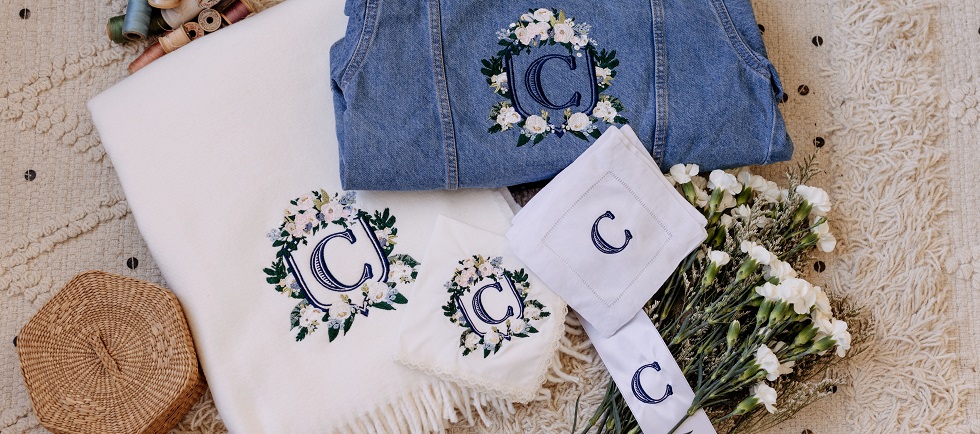 Fall has felt like a season of change and new beginnings for me for as long as I can remember. I guess it stems from childhood, starting a new school year with fresh books and clean pages. I am sitting at a local coffee shop as I type this, with my new notebook ready to share with you the exciting things that are happening at The Handkerchief Shop!
The Handkerchief Shop was born from my love of beautiful embroidery, pretty things, and thoughtful gift-giving. Each custom embroidered handkerchief that you purchase through my shop is made with care knowing its purpose: to be a thoughtful, memorable keepsake. Organically, my work at the shop has grown over the years to include more than handkerchiefs. As we make these other special embroidered items, the same care is given knowing their purpose: to be thoughtful, memorable keepsakes.
Keeping their purpose in mind, I am excited to begin offering you, through The Handkerchief Shop, our custom embroidery on beautiful items beyond handkerchiefs! I have sourced fine linen cocktail napkins, soft blankets, lovely floral bouquet ribbons, and precious stuffed animal friends among other things. You can see some of these items right now, here on the website. It is also super easy to start a conversation with me about creating your custom embroidered gift using your design, monogram or handwriting by submitting your design here.
Please consider The Handkerchief Shop to be your source for custom embroidered wedding, baby, and special occasion gifts where my purpose is always to create a thoughtful, memorable keepsake for you to give.
xo
Colleen