Posted by Colleen on 20th Apr 2021
The Handkerchief Shop has been making embroidered handkerchiefs for weddings and special occasions since 2008! I have always had a love for pretty details and items with a great story. Each embroidered handkerchief that we make is both of those things joined in a keepsake that is small enough to tuck into a pocket or handbag and permanent enough to cherish for generations to come. Both practical and lovely, embroidered hankies are part of many joyous occasions such as weddings, anniversaries, baptisms and holidays. They are also a source of comfort at more somber occasions like funerals and during times of hardships
Handkerchief embroidery has come a long way from just an initial or name too. Some of the services that The Handkerchief Shop offers like embroidered handwriting, offers customers the opportunity to send their own or a loved one's handwriting for digitizing. It is then embroidered on a handkerchief or square of fabric as a permanent reminder of that person.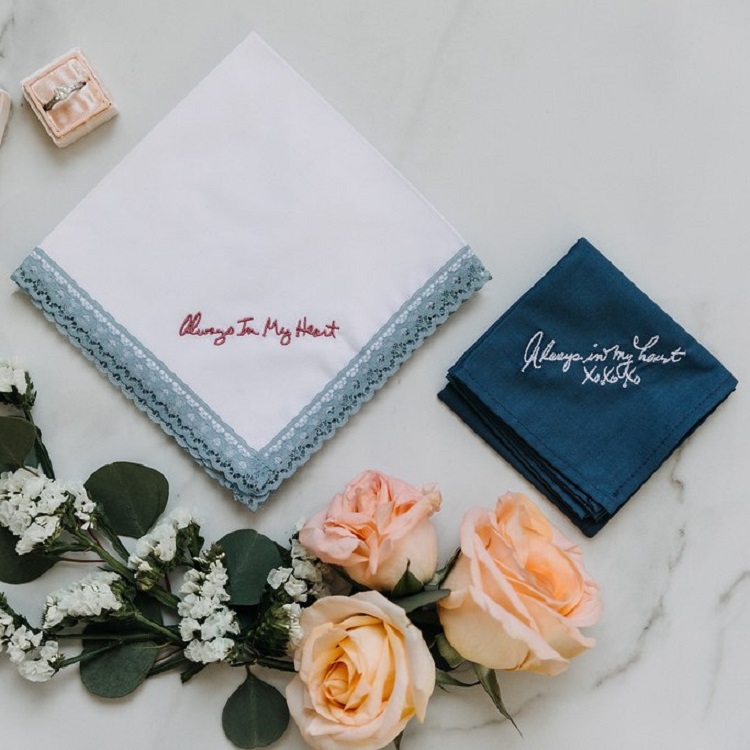 Embroidery can truly make a handkerchief a one-of-a-kind keepsake. From monograms to messages and logos to kids' hand drawings, each one is personal and unique. Custom handkerchiefs make wonderful gifts that are memorable and beautiful.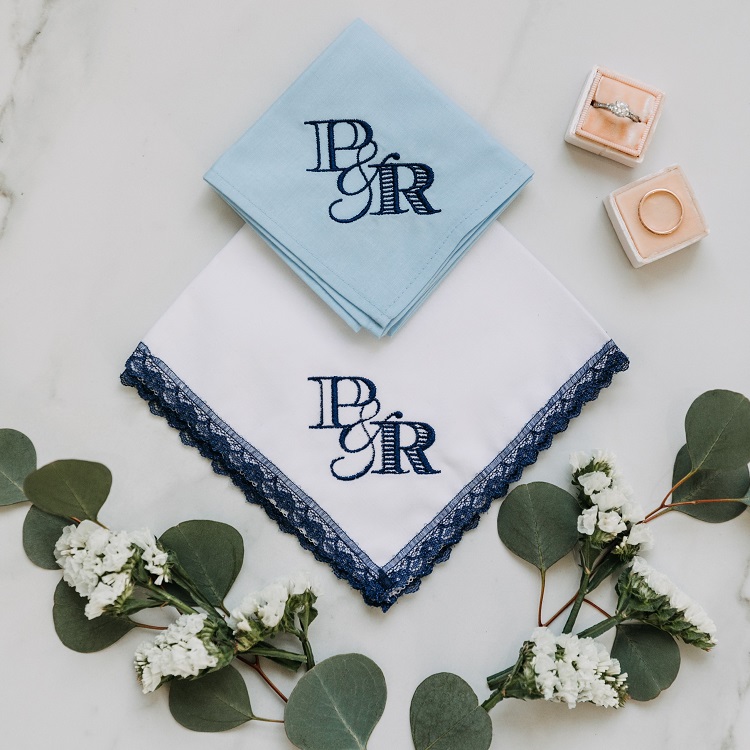 Enjoy creating a special heirloom or keepsake for yourself or a loved one. Please let me know if The Handkerchief Shop can help you any way. We are always happy to help!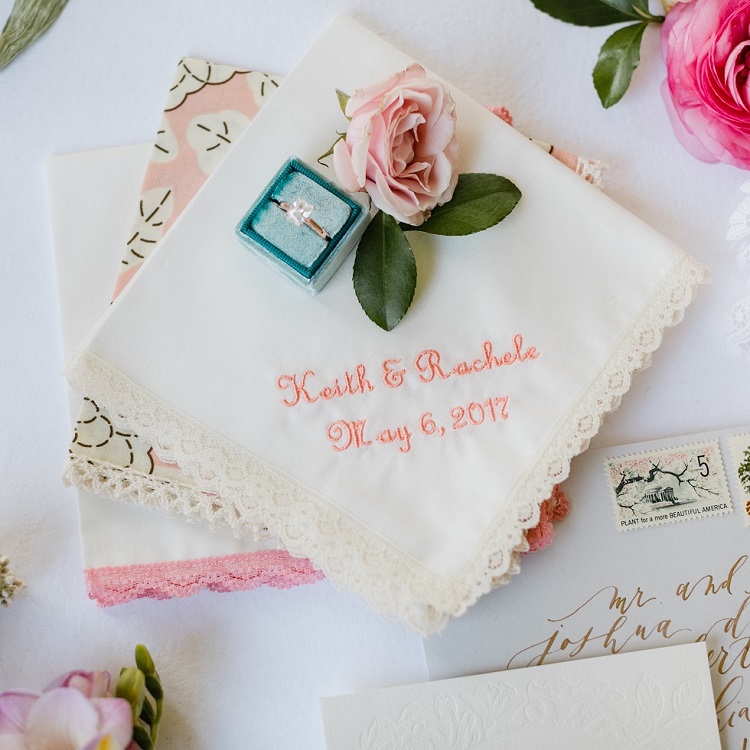 Related Products:
Bridal Monogrammed Handkerchief