Posted by Colleen on 5th Jun 2018
My dad always carried a handkerchief. When I asked "why" when I was a kid, he told me "you never know when you'll need one". A handkerchief truly is a pocket staple. It can be used to wipe a forehead on a hot day, to wipe a runny nose during cold season, to wrap up a snack for the road, to protect something fragile in your pocket, as an emergency tourniquet and it can be used to wipe away a child's tears. As you ponder what to get dad for Father's Day this year, think about getting him an embroidered handkerchief. Personalize it with his name, initials or a funny movie quote that will make him smile. I can promise the gift will make him think of you every time he puts it in his pocket. Each handkerchief is hand cut from 100% cotton fabric and is made locally in the U.S.A.
Create your Hank for Dad by first selecting a handkerchief style here. Place your order by June 7th to receive your handkerchiefs by Father's Day.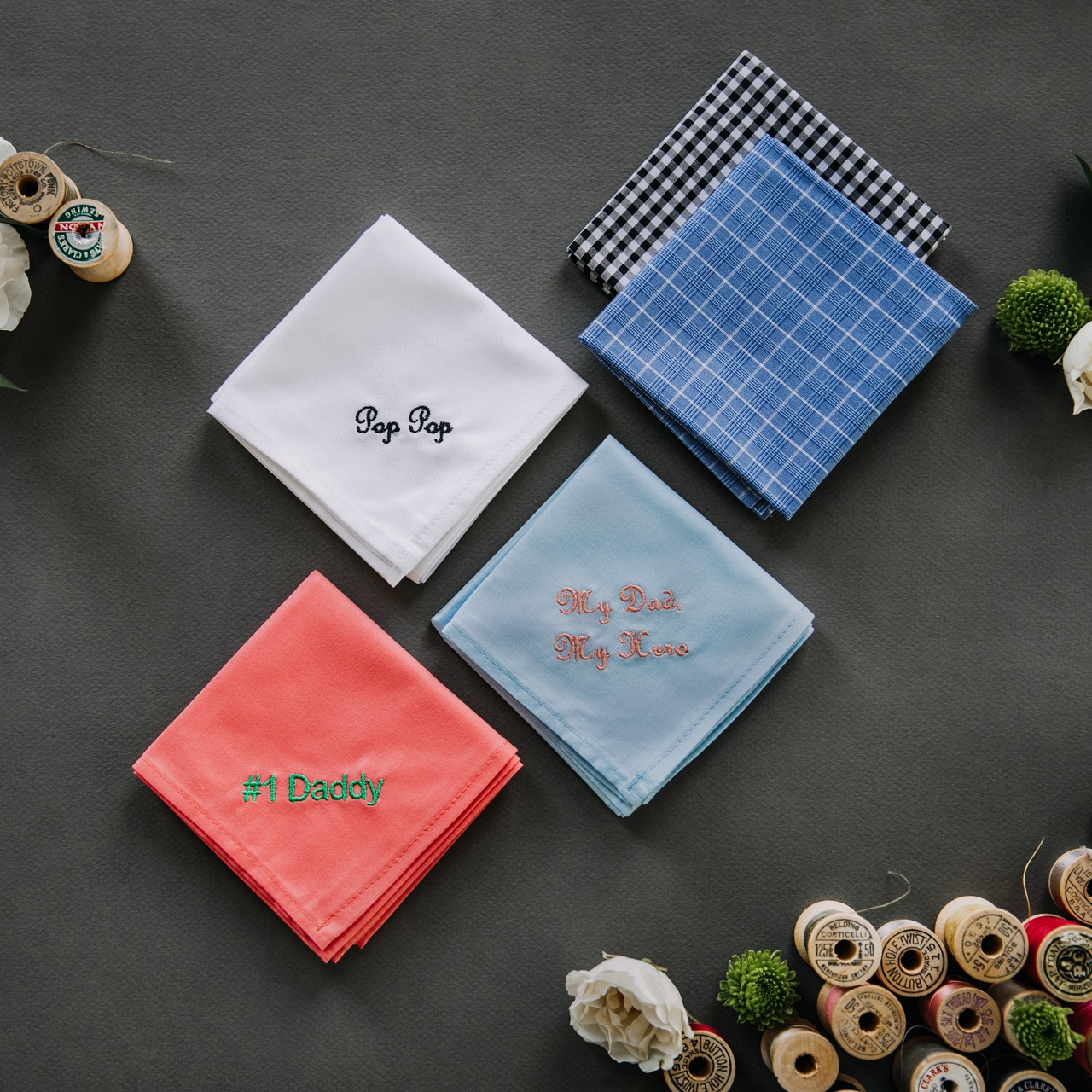 {Custom embroidered messages on the White Hank, Salmon Hank & Powder Blue Hank styles. Other Hanks shown, Plaid Sky Blue Hank and Gingham Hank}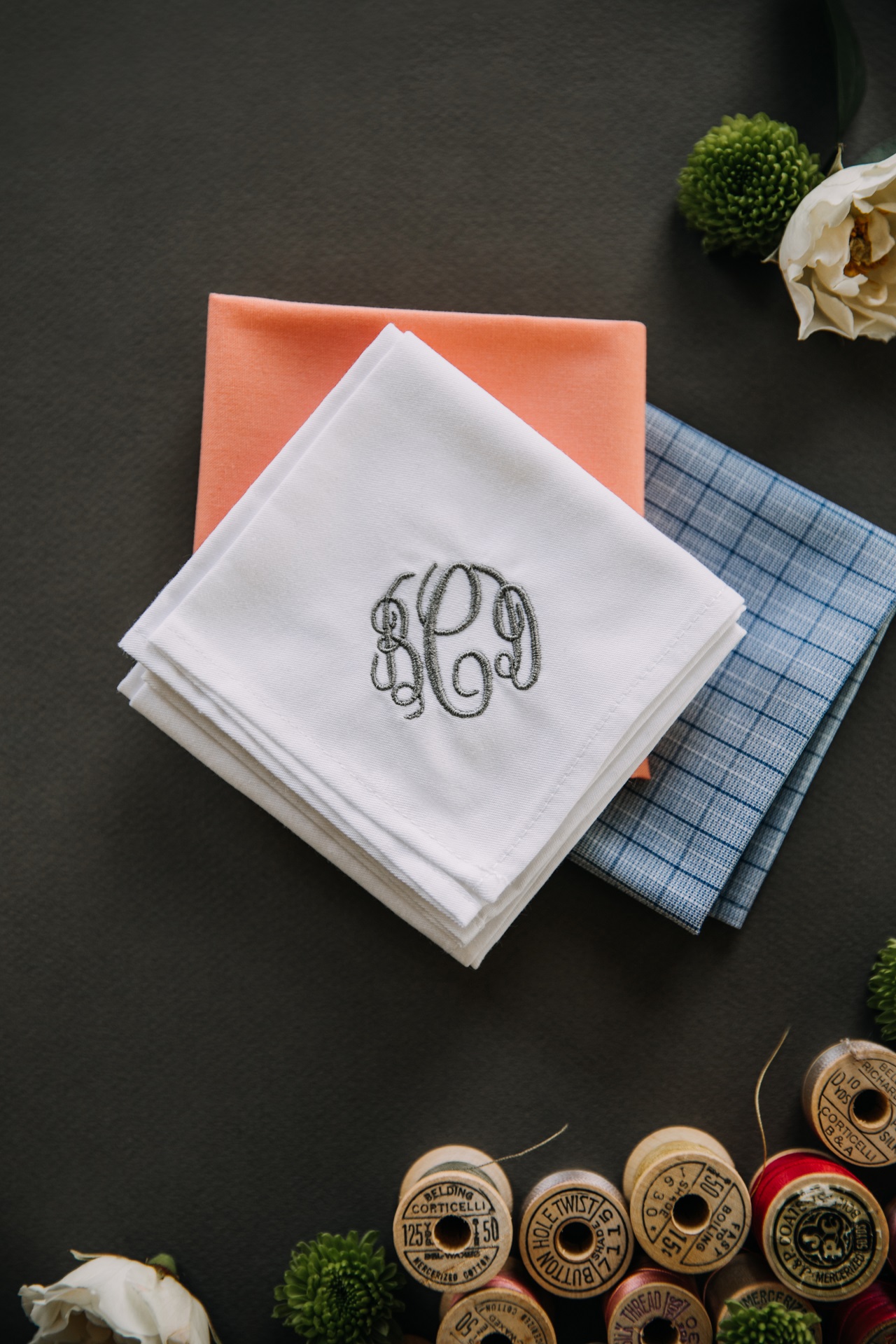 {Monogram option in Fancy Circle shown on the White Hank style}