Posted by Colleen on 10th May 2021
A bridal handkerchief is given to the bride to carry on her wedding day should she need to dry any happy tears. The handkerchief for the bride is typically given by a parent, grandparent, her bridal party or another member of the family or a close friend.
How Do You make The Bride's Handkerchief Special?
The bride handkerchief is a great opportunity to create both a keepsake and an heirloom for her to have for years to come and even pass down to the next generation. You can start by selecting a handkerchief style for the bride. Next decide what you would like to embroider. It can be a message, custom design, monogram or even your handwriting. Choose the thread color that you would like the design or message to be embroidered in. This can be a color to match the bride's color palette, powder blue thread to make the handkerchief her "something blue" or have the message stitched in her favorite color.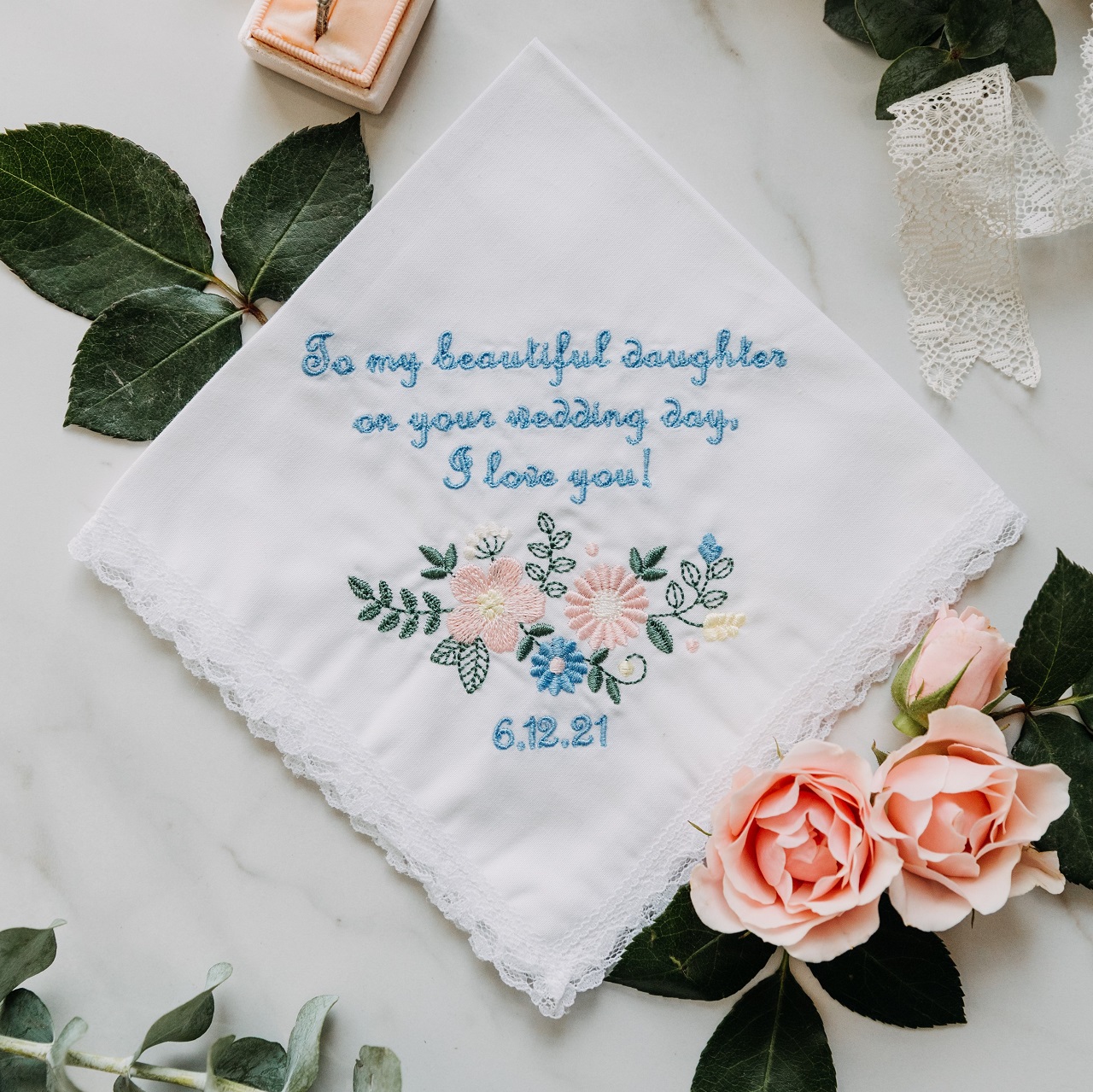 The Most Photographed Accessory
Did you know that the happy tear handkerchief ends up being the most photographed accessory of the wedding day? Because photographers try to catch those sentimental, happy tear moments, what the bride, groom and family are using to dry their happy tears is super important. A beautiful, embroidered handkerchief is always camera ready! The wedding handkerchief can also be part of the accessory "flat lay" that photographers take of the brides' and grooms' special wedding day accessories.
What Makes Our Bridal Handkerchiefs Special?
I love that The Handkerchief Shop has been a tiny part of so many weddings and special occasions. The quality and care that goes into making each one of our handkerchief is unparalleled. I personally source all of our materials from local businesses. From fabric to packaging, thought is in every detail. We use premium 100% cotton fabric and the finest embroidery thread. Each handkerchief we make is cut, sewn and embroidered by The Handkerchief Shop with help from creative people all along the way. We bring you an expertise that has been developed from years of making. We also present a level of customer service and professionalism that is well respected in the wedding and event industries.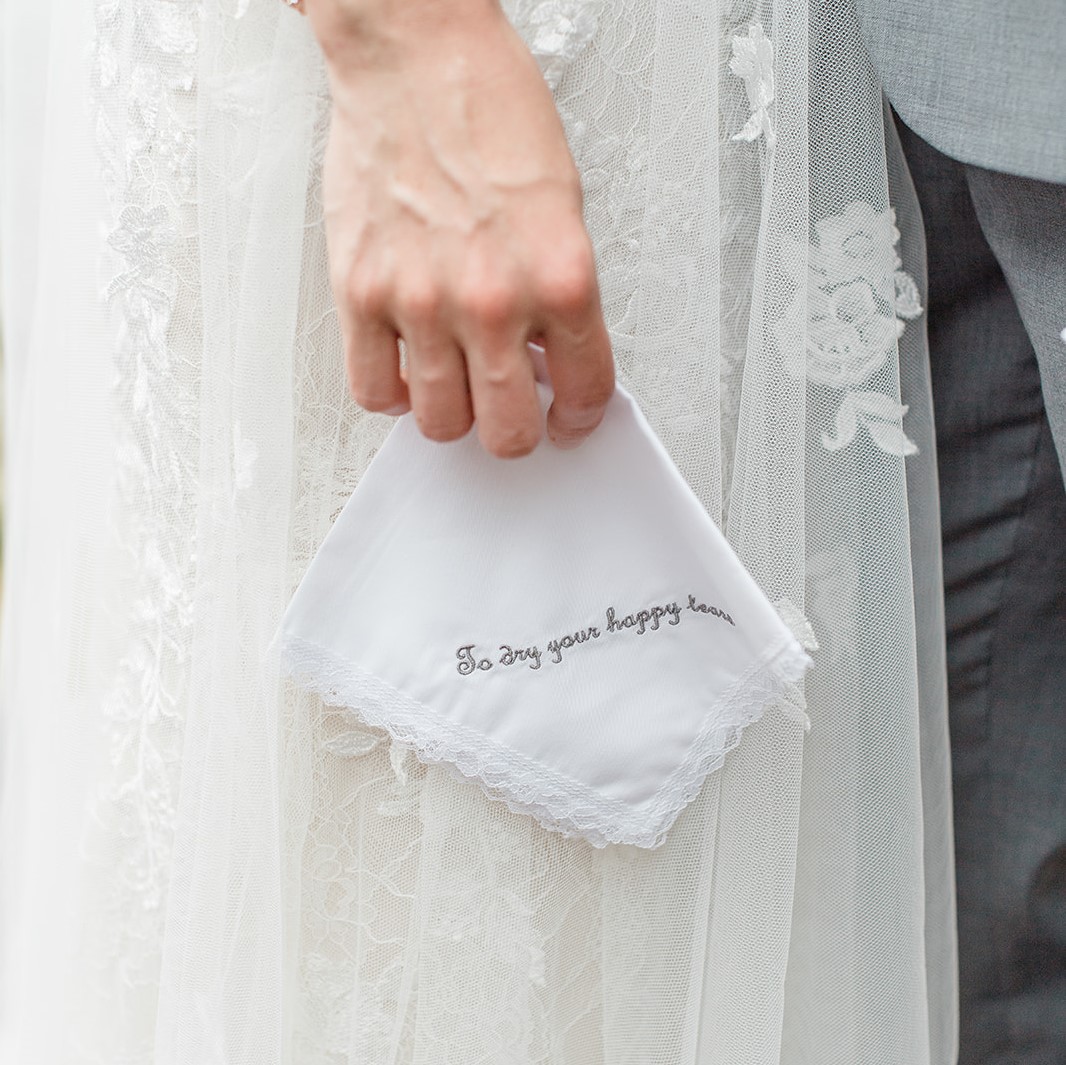 Related Products:
Bridal Monogrammed Handkerchief