Posted by Colleen on 22nd Oct 2014
Your favorite ladies are sure to get teary-eyed when you ask them to be a part of your special day so why not embroider the question on a Happy Hanky wedding handkerchief. They will be able to use the hanky at that moment and also have a bridal party keepsake to carry with them on the big day.
Customize any handkerchief with your favorite color embroidery thread for that added personal touch.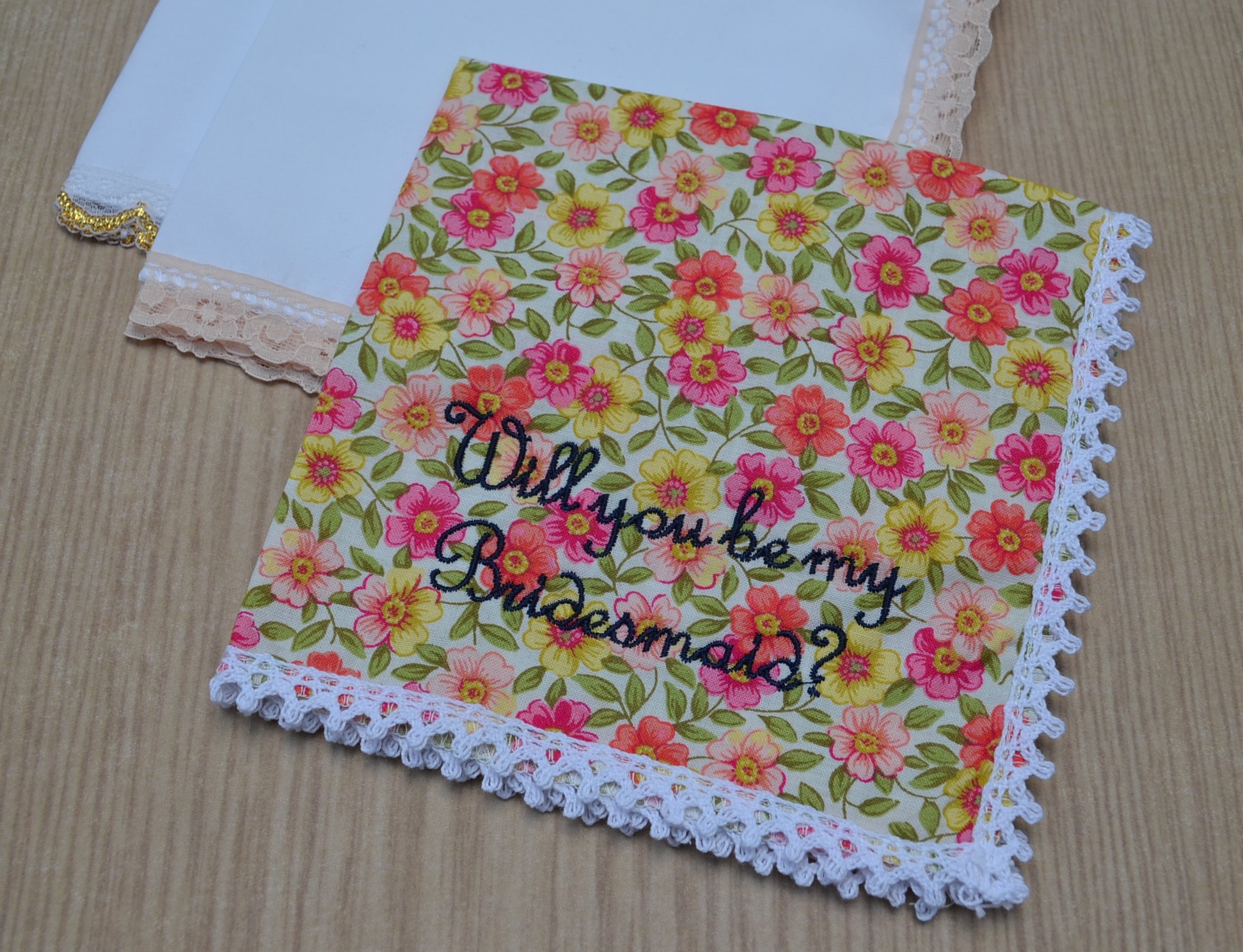 {Pictured Garden Wedding Handkerchief with Navy Embroidery}