Posted by Colleen on 11th Nov 2022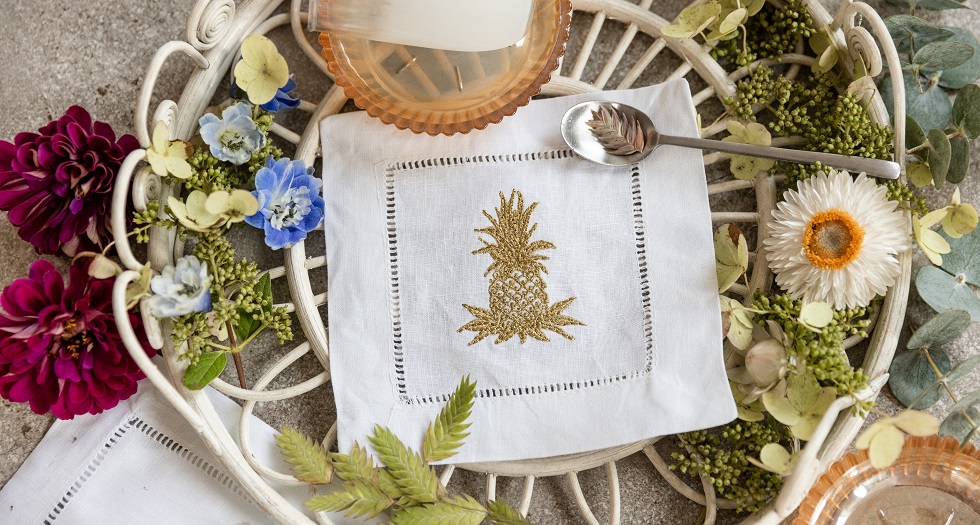 I love November because it brings with it the anticipation of the holiday season minus the overwhelming feeling of checking off all the holiday to-dos yet.
Typically we travel to a family member's house for Thanksgiving dinner each year. I enjoy making a favorite side dish and dessert to share. (I included an easy and delicious recipe in my last journal post for roasted veggies with bacon & blue cheese. It is always a hit!)
I also like bringing a special gift for the host that makes them feel special and their preparations appreciated. I had this exact occasion in mind when I created The Handkerchief Shop's collection of cocktail napkins this year. They make a wonderful, personalized gift that gets a big response every time. You can even add a bottle of wine or some vintage stirrers if you would like!
This time of year is also a wonderful reminder to be grateful for what we have and generous with what we have been blessed with. Each year The Handkerchief Shop runs a can drive in December, donating a canned good to our local food bank for each embroidered handkerchief sold. This year The Handkerchief Shop will begin running the canned food drive beginning today. We will be making two drop-offs to the food bank during the holiday season, one before Thanksgiving and one before Christmas. With your purchase, thank you for helping us help others this year.
xo
Colleen