Posted by Colleen on 5th May 2015
In today's world of Pinterest, Instagram and bridal blogs, there is wedding inspiration and creative new ideas around every corner. Among all of the things I have discovered, exchanging love notes with your soon-to-be spouse is one of my favorite new wedding traditions. The "letter read", as it's referred to in the wedding industry, is usually done while the bride and/ or groom are getting ready. The excited couple almost always sheds a happy tear...or two!
I am so happy to share with you a "letter read" from a rustic Spring wedding captured by the artistic photographers at Unforgettable Expressions. The bride, Nicole, and groom, Cedric, were married in Phoenixville, Pennsylvania on March 28, 2015. The beautiful bride chose to get ready in a train car that was located on the venue property. This is also the place where Nicole read a love note from Cedric prior to tying the knot. Such a special moment and sweet keepsake from the wedding day. The bride was glad she had her Happy Hanky handkerchief to dry her tears of joy.
Cheers to the bride and groom for a lifetime of happy tear occasions and surprises!
If you would like to see more of Nicole and Cedric's wedding, please visit Unforgettable Expressions.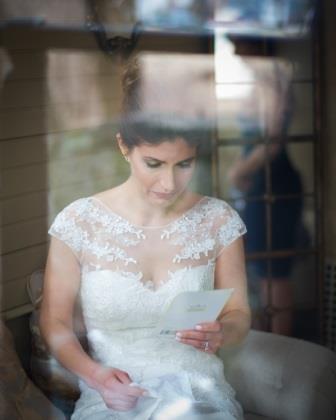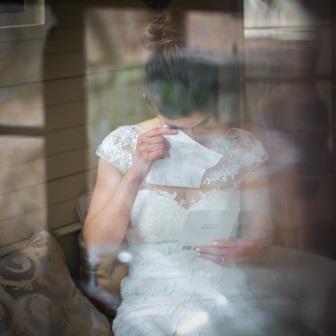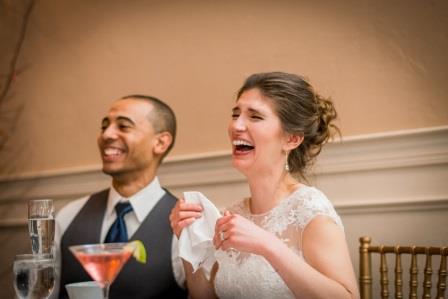 {Bride is using a White Damask Happy Hanky w/ French Script Embroidery}