Posted by Colleen on 18th Oct 2021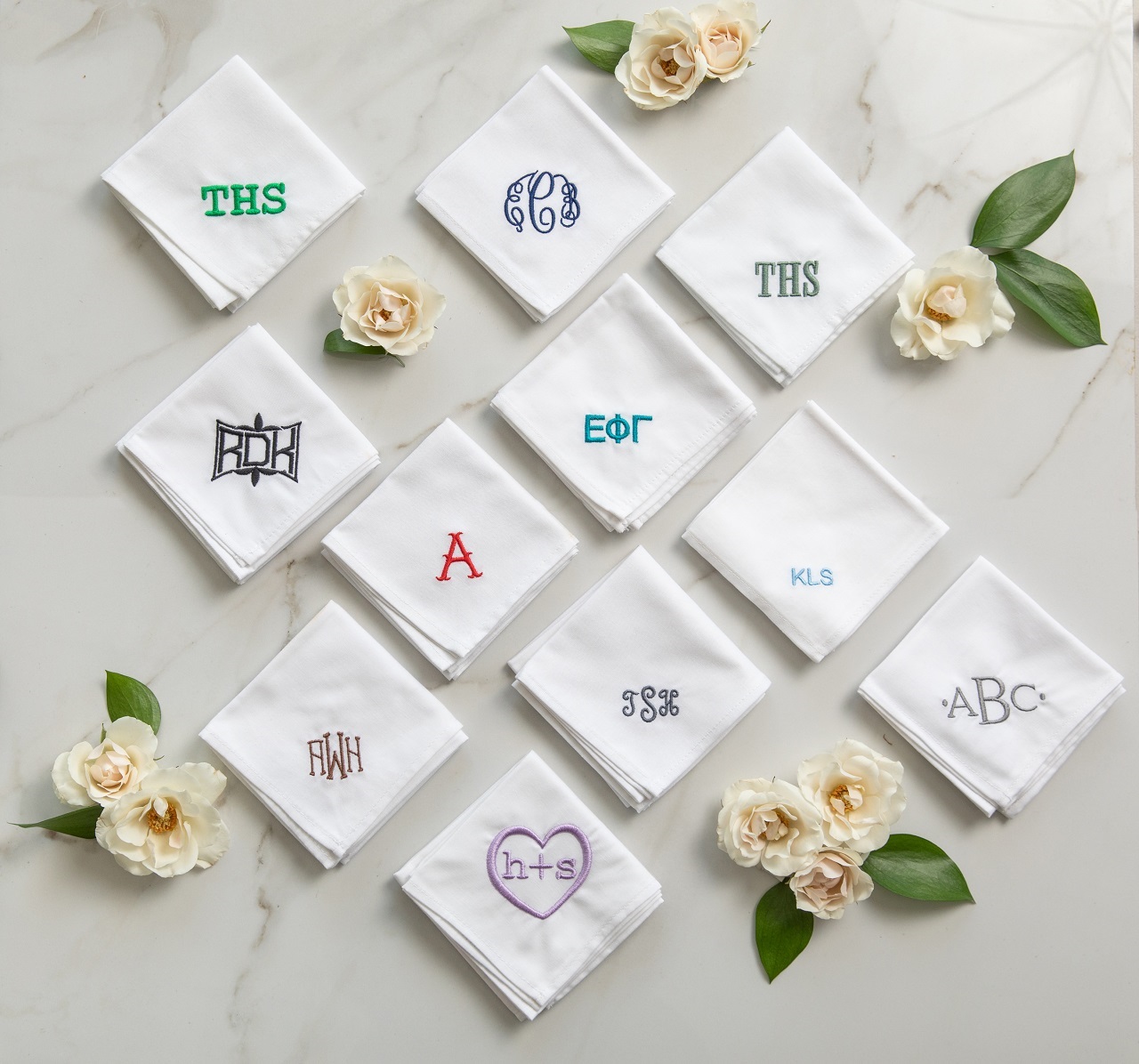 Groomsmen are essential to a wedding for several different ways. Besides supporting the groom - and keeping his mind off the long and stressful day to come - groomsmen serve other roles on the big day.
Groomsmen are typically in charge of ushering guests to their seats, getting the party started during the reception, and helping transport gifts after the wedding is over.
A small token of thanks is for all these men do on the wedding day. Better known as a groomsmen gift, this thank you gift is usually identical for each guy in the wedding party. The only variation is personalizing each item for the specific recipient.
Personalized embroidered handkerchiefs with each man's name or initials make for the perfect groomsmen gift. Here are just a few of the reasons to consider our embroidered custom handkerchiefs for the men willing to help make your wedding the best day ever.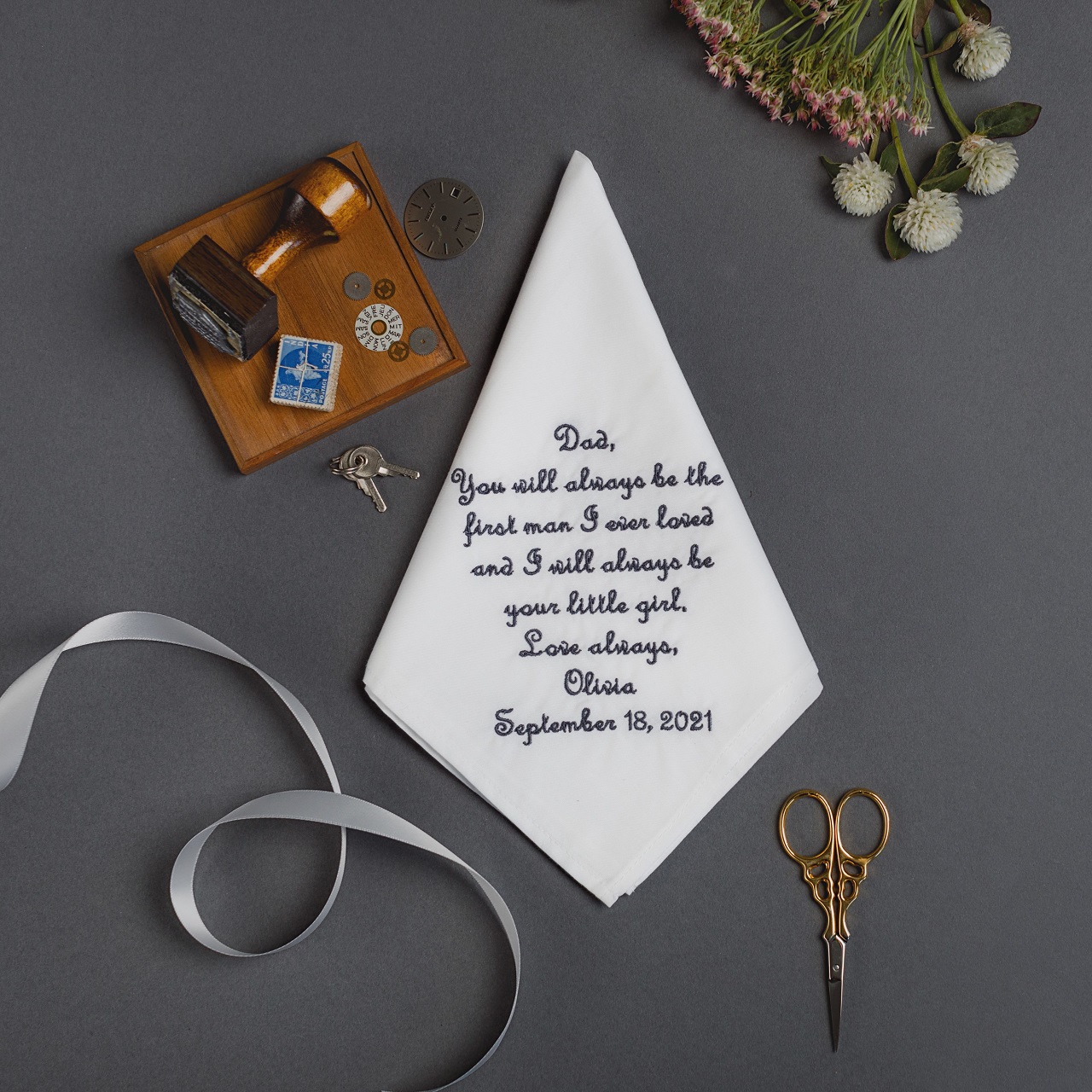 Embroidered handkerchiefs are original & memorable
Groomsmen gifts can often be impersonal. A groom needs to buy one gift that will be useful to many different men. This isn't an easy task. The groomsmen will never forget which couple gifted them a handkerchief with their name or initials embroidered on the front.
Every time he removes the monogrammed handkerchief from his pocket, he'll remember the wedding, the bride or groom, and their friendship.
Embroidered handkerchiefs always come in handy
Here's the good news about a handkerchief with a groomsman's name embroidered on the front - handkerchiefs come in handy every day.
First off, a handkerchief is a necessity for outdoor weddings in the warmer months. No one wants to watch the groomsmen sweat their way through the ceremony and wipe their brow with the backs of their hands.
Next, every man gets a runny nose, sweats, needs to quickly clean his iPhone screen, grab a door handle in some unclean environments, or wipe gunk and dirt off his clothing.
An embroidered handkerchief is the perfect accessory for formal occasions, are a must-have for a funeral or memorial service, and serve multiple purposes during the typical work day.
There's a good chance a man doesn't know how often he needs a handkerchief until he started using one regularly.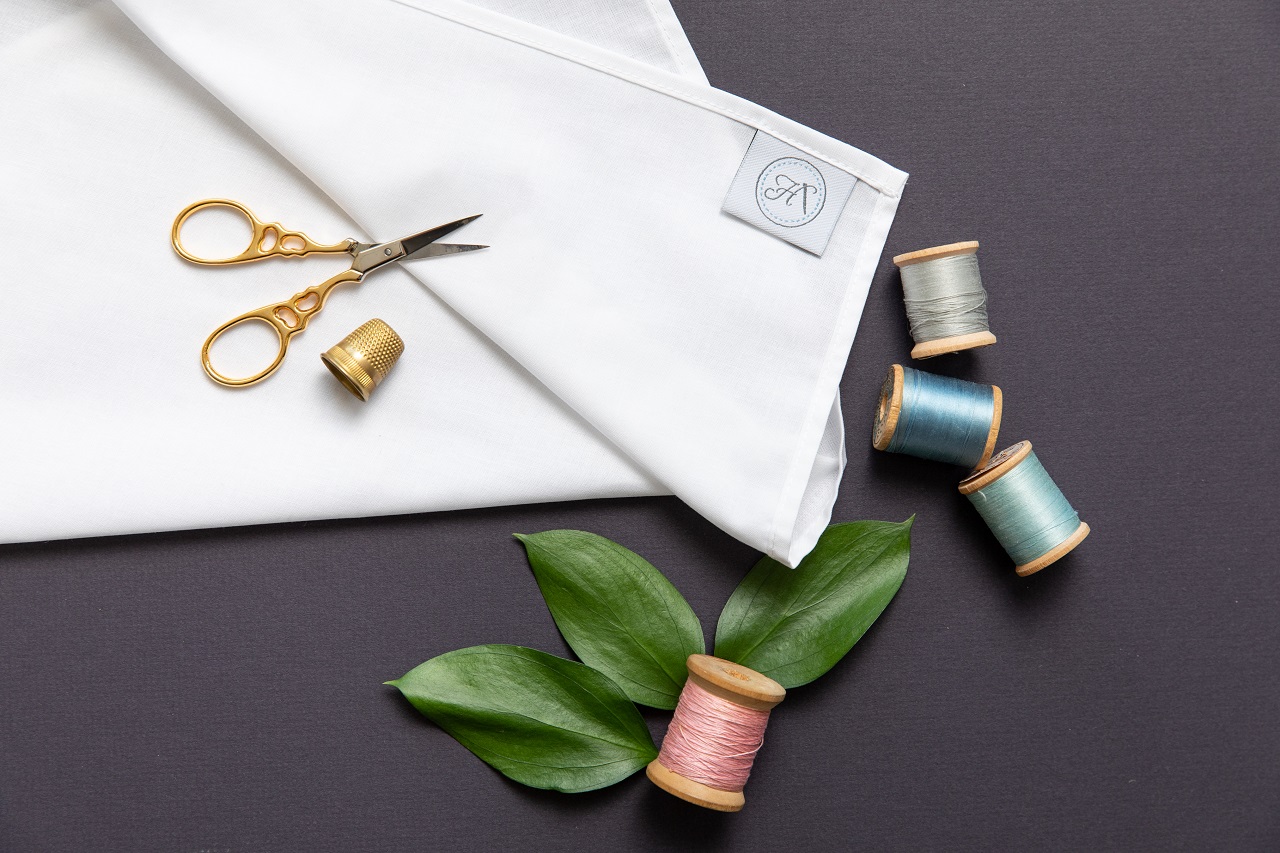 Handkerchiefs will never go out of style
Handkerchiefs will forever remain a part of men's style. As long as there are noses to blow, sweaty foreheads to dab, smudged eyeglasses, and tears to wipe away, a handkerchief will remain an everyday carry item for men.
Ask your grandfather if he still carries a handkerchief around, and when he pulls one from his pocket, ask him how important the hanky was when he was young.
Embroidered handkerchiefs: The Perfect Groomsmen Gift
If you're still not convinced, here are some other reasons to consider an embroidered hanky from The Handkerchief Shop as a groomsmen gift:
Embroidered handkerchiefs can be more than just initials. The Handkerchief Shop offers monogrammed handkerchiefs in various colors and styles. The Handkerchief Shop offers a variety of fonts, including Elegant, Fleur, Gothic, and Script. The HANK is made of 100% premium cotton and made in the USA .
If your wedding day is on the horizon and you just can't decide on groomsmen gifts for the big day, a monogrammed handkerchief is the answer to your problems.