Posted by Colleen on 25th Jul 2017
Exciting news for you guys! Today I am launching new, solid colored men's handkerchiefs in Peach, Mint, Salmon, Teal, Pink and Khaki. I have been asked numerous times for more solid colored men's handkerchief options so I am happy to be able to expand the Hank line to include these handsome new styles. I selected these fresh colors because they make great accents to everyday suits and casual attire as well as wedding day tuxes. My Hanks are designed to be displayed and used. They are 100% cotton and, as always, made in the U.S.A. These new handkerchief styles look extra sophisticated when embroidered with any one of our monogram options. Go bold with a contrasting embroidery thread color or opt for the monochrome tone on tone trend.
Have fun updating your handkerchief wardrobe!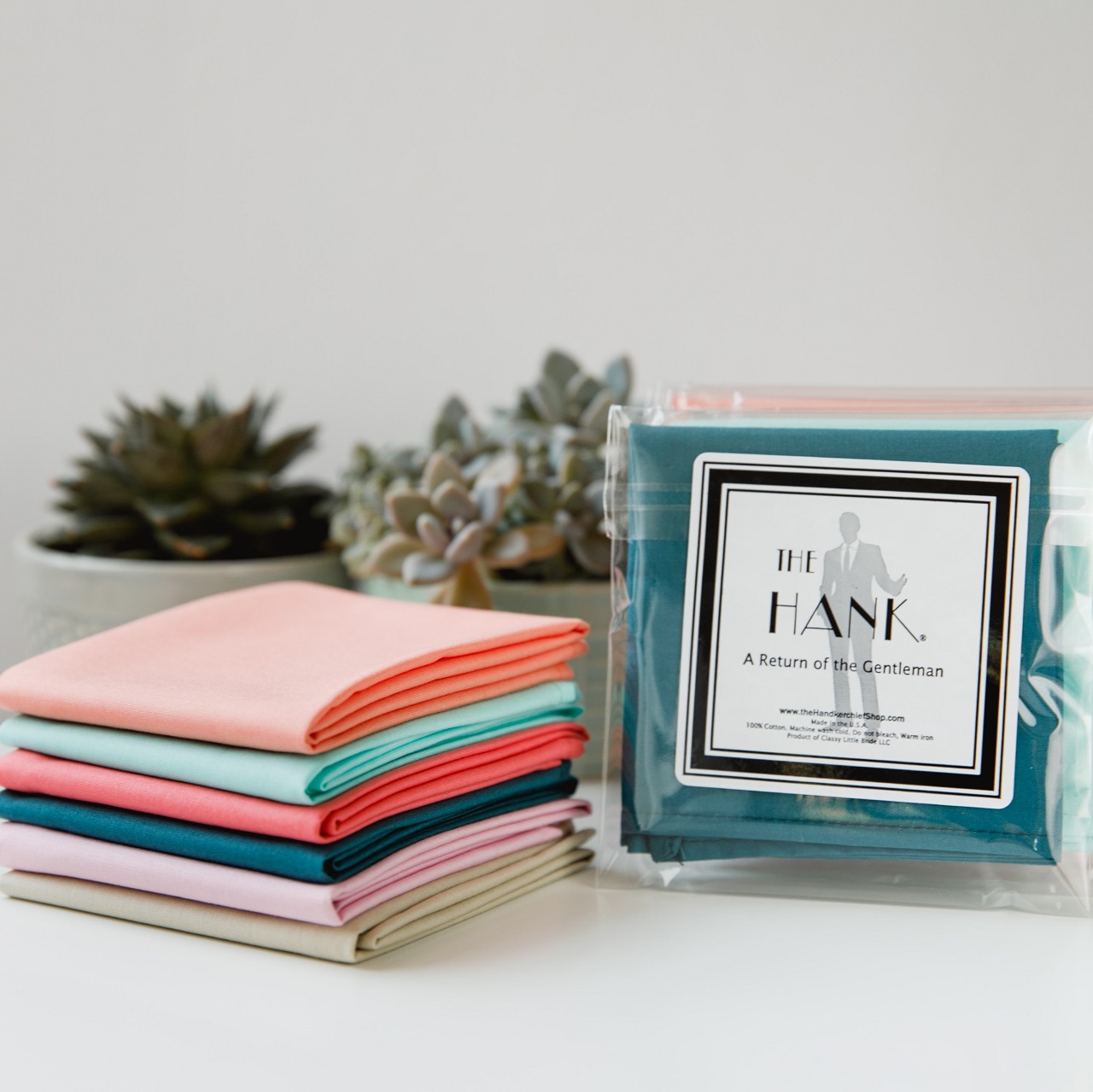 {Featured: Solid Colored Hanks for men}
{Featured: Packaged Hank styles shown with our Gift Wrap option}