Posted by Colleen on 1st Mar 2017
I am super excited about adding two new styles to the Spring 2017 wedding handkerchief collection. I have gotten many requests from brides for wedding handkerchiefs to match their off-white, ivory and cream color wedding dresses. Done! I was able to find the best ivory colored fabric and ivory lace. The fabric is soft and the lace compliments it beautifully. I also designed an ivory handkerchief with peach colored lace which will be lovely for all of the Spring weddings coming up. If you are thinking of embroidering a monogram or message on your handkerchief, we have the largest selection of embroidery thread colors to choose from so you are sure to find a color combination that you will love. Also see our Men's Hanks in neutral cream and taupe colors that will compliment the women's ivory lace handkerchiefs.
Have fun creating your wedding handkerchiefs!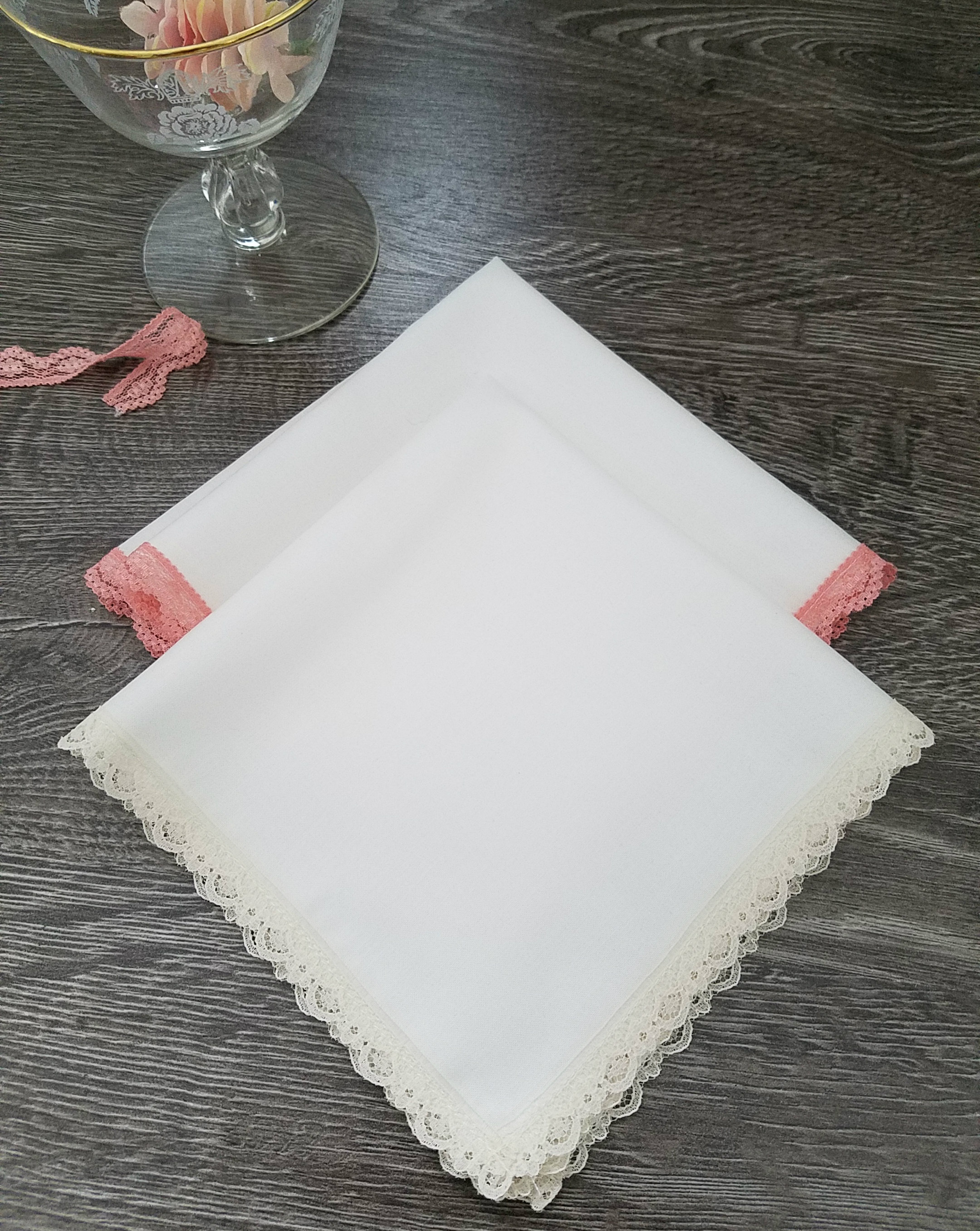 {Pictured: Happy Hanky/ Ivory Wedding Hanky and Ivory & Peach Wedding Hanky}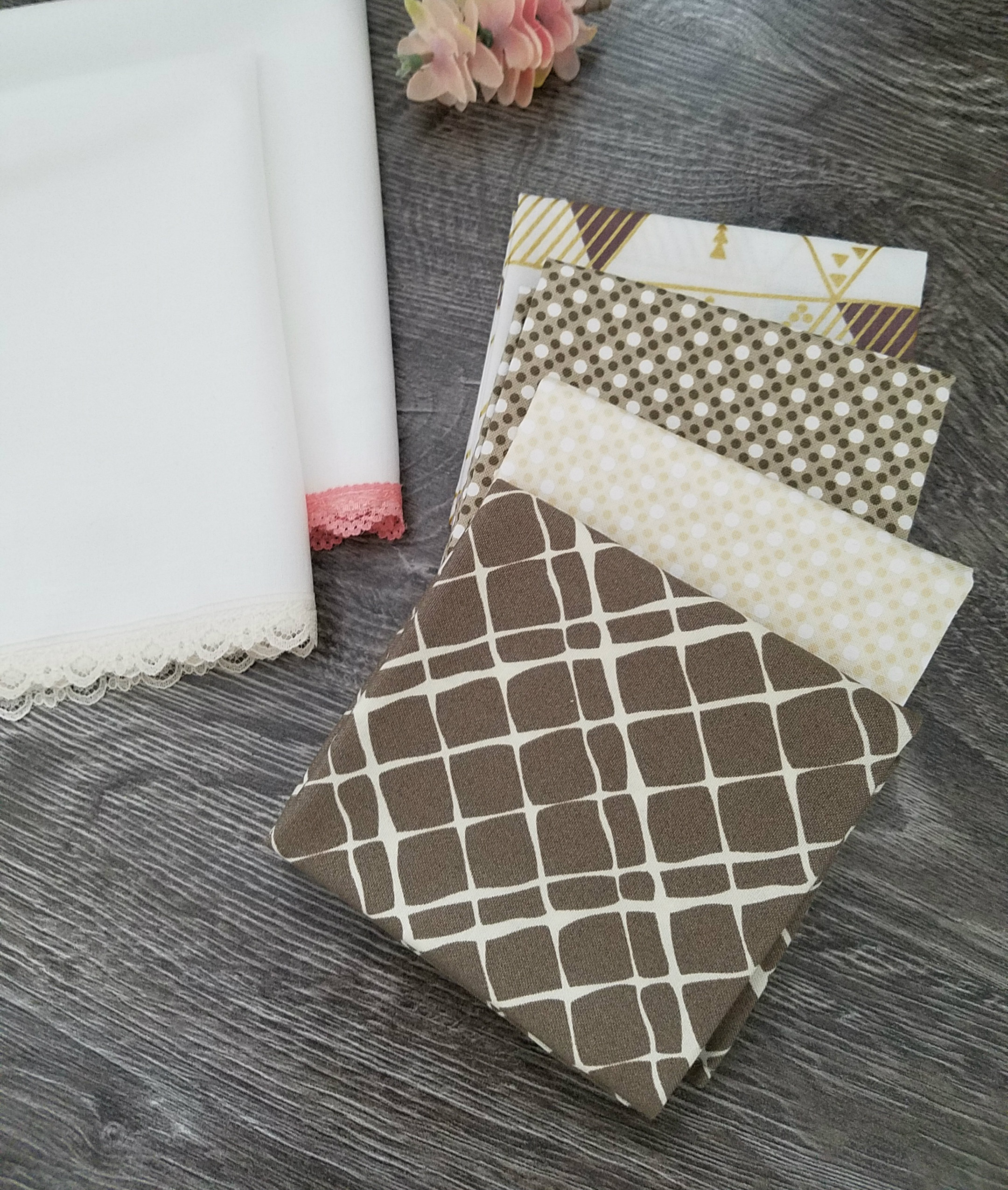 {Pictured: Hanks for Men/ Taupe Cross Hatch, Cream Dot, Taupe Polka, Pyramid}